Need Help with your Broken Gate? CALL US TODAY!
Swing Gate Openers
Manually opening and closing your swing gate can be a real hassle. Swing gates can be opened and closed automatically by having an automatic swing gate opener installed on the gates.
This is not only convenient but also saves time and energy without having to constantly be opening and closing gates manually.
An automatic gate opener opens and closes gates with automation that can be a remote clicker, an exit loop, keypad entry or even a telephone system.
Automatic openers can be powered by electricity or solar that charge batteries which power the gates. The best gate openers can handle any type of traditional gate you have with ease.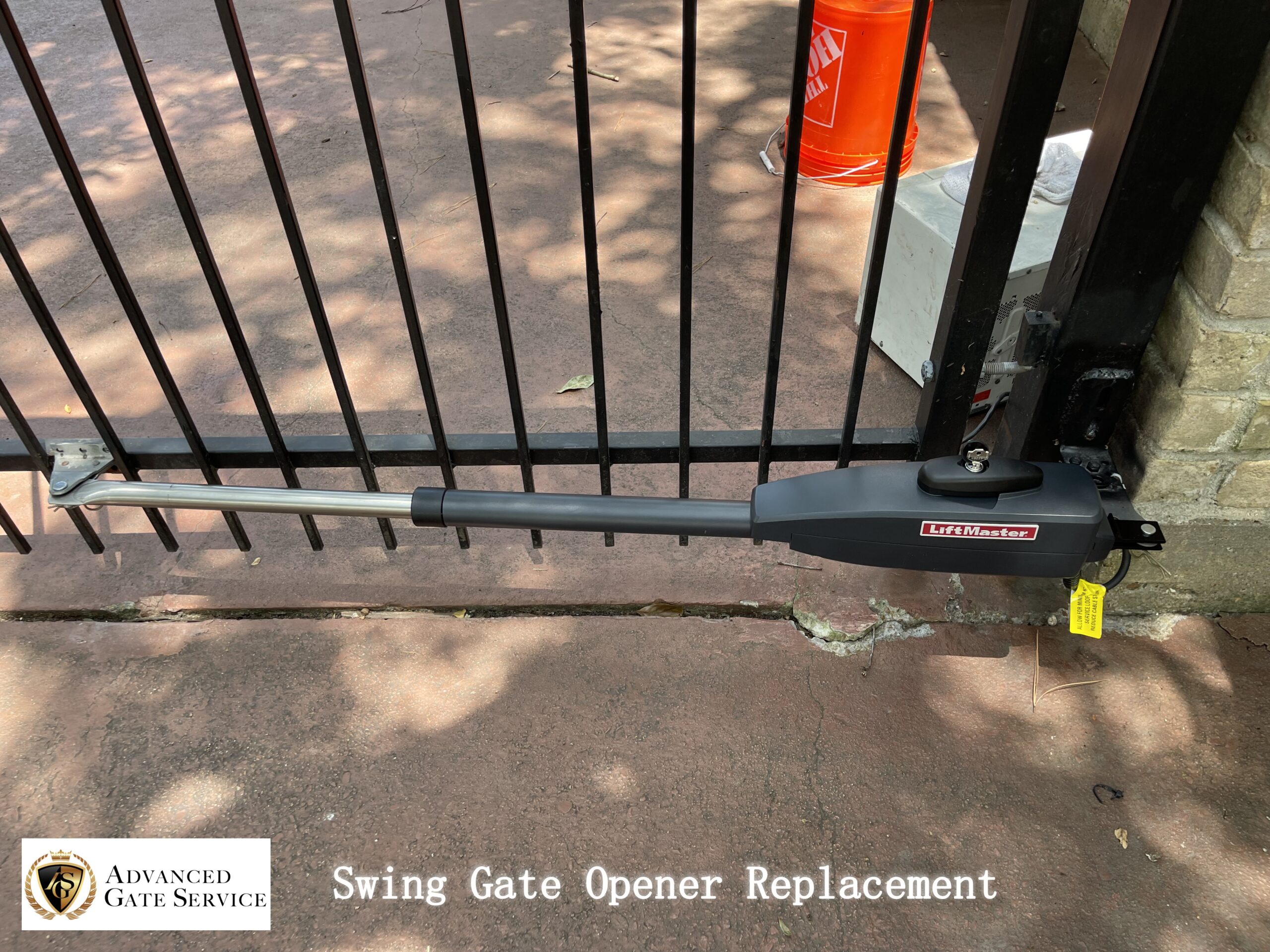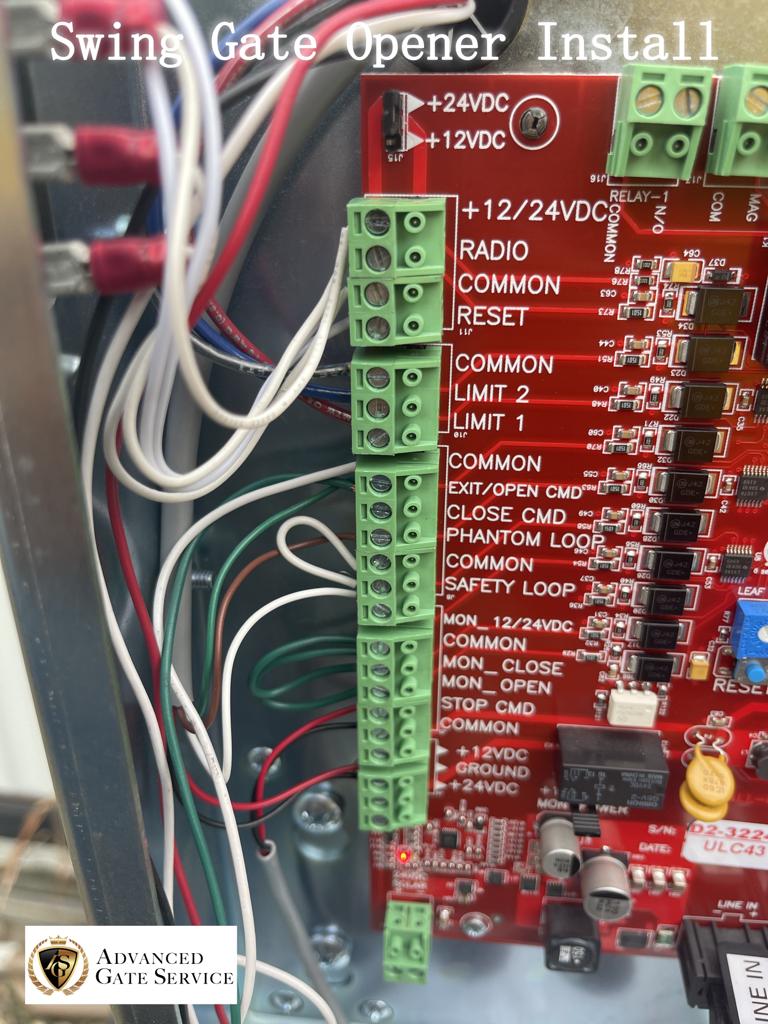 Swing Gate Opener Security
A convenient benefit of having an automatic gate is the additional security it can provide. Safety and convenience are just a couple of reasons for having an automatic swing gate opener. There is the convenience and of course less stress knowing your gate will open and close automatically
Swing gate openers often come with security features included below:
Encrypted communication channels- eliminates interference and extends the range.

Quick close feature- this security feature shuts the gate immediately, which prevents unauthorized access by cars that might be tailgating the residence owner.

Automatic open feature when the battery depletes or in case of a power outage. This feature comes in handy in emergencies such as a fire.

Remote access- you can control and monitor gate access from anywhere.
Most of today's automated swing gates can also be equipped with security cameras as an add-on feature, making it easier for your gates to be monitored remotely.
If you have swing gates installed at your property, Advanced Gate Repair can install reliable swing gate openers that open and close them electronically as needed. Having swing gate operators on your gates allows for better control and function from your residence, a commercial building or industrial location. Advanced Gate Repair offers different types and brands of gate openers that will best serve your needs. When it comes to swing gate openers, you can always count on Advanced Gate Repair to do the install properly at an affordable price. Don't delay having your swing gate operators installed on your driveway gates. You can give us a call should you have any questions.
Swing Gate Opener Types
The operation of a swing gate opener is that it swings a gate on a hinge either inward or outward. There are 3 types of swinging automatic gate openers:
Actuator – This type of opener works by using an actuator type of arm. This is attached to the gate and to the post and uses a worm drive type of piston that pushes the gate open and pulls the gate closed.
Pad-Mounted – this type of opener uses an articulating arm to push the gate open and pull the gate closed. They handle obstructions and windy days better than an actuator type of gate opener.
Underground – This style of automatic opener works like a pad mount style of operator.  It uses an articulating arm to push the gate open and pull the gate closed. The biggest difference being this type of opener is mounted underground.
One item to consider is how much traffic your gates will have, how often they will open and close each day. Installing a heavy-duty opener can end up costing less in the long run due to the swing gate operator having less breakdowns and maintenance issues.
Needing a Professional Gate repair company In the Houston area?
Call Advanced Gate Repair today (346) 224-7720
Need Help with your Broken Gate? CALL US TODAY!