Need Help with your Broken Gate? CALL US TODAY!
Gate Installation in Houston
Are you looking for gate installation experts in Houston? The correct gate style can improve your property's security. It can also improve access by making it more pleasant and convenient. Advanced Gate Repair can gladly design and install anything you may require. Do you prefer a swing gate or a sliding gate? Do you want to buy an attractive gate? How about an automated gate? Don't be concerned. Advanced Gate Repair not only services your gate but they also manufacture and do expert installations.
Gate installer
When it comes to gate design and installation services, we recognize the importance of quality and provide the best trained professionals in the industry. With Advanced Gate Repair, you will have a custom-made gate that is designed and installed by our crew of professional gate installers. It is best to have a company that really knows their business when it comes to gate installation.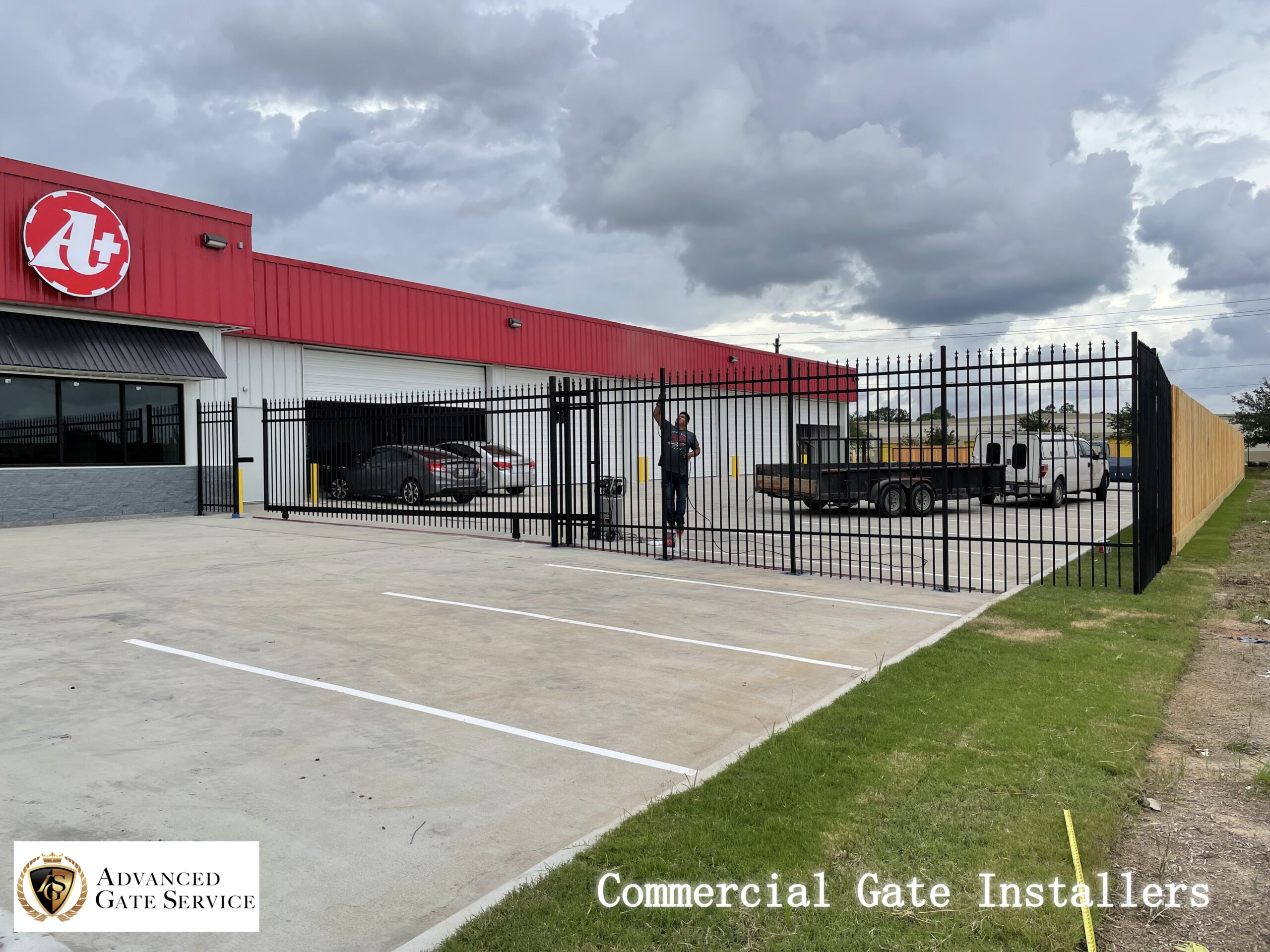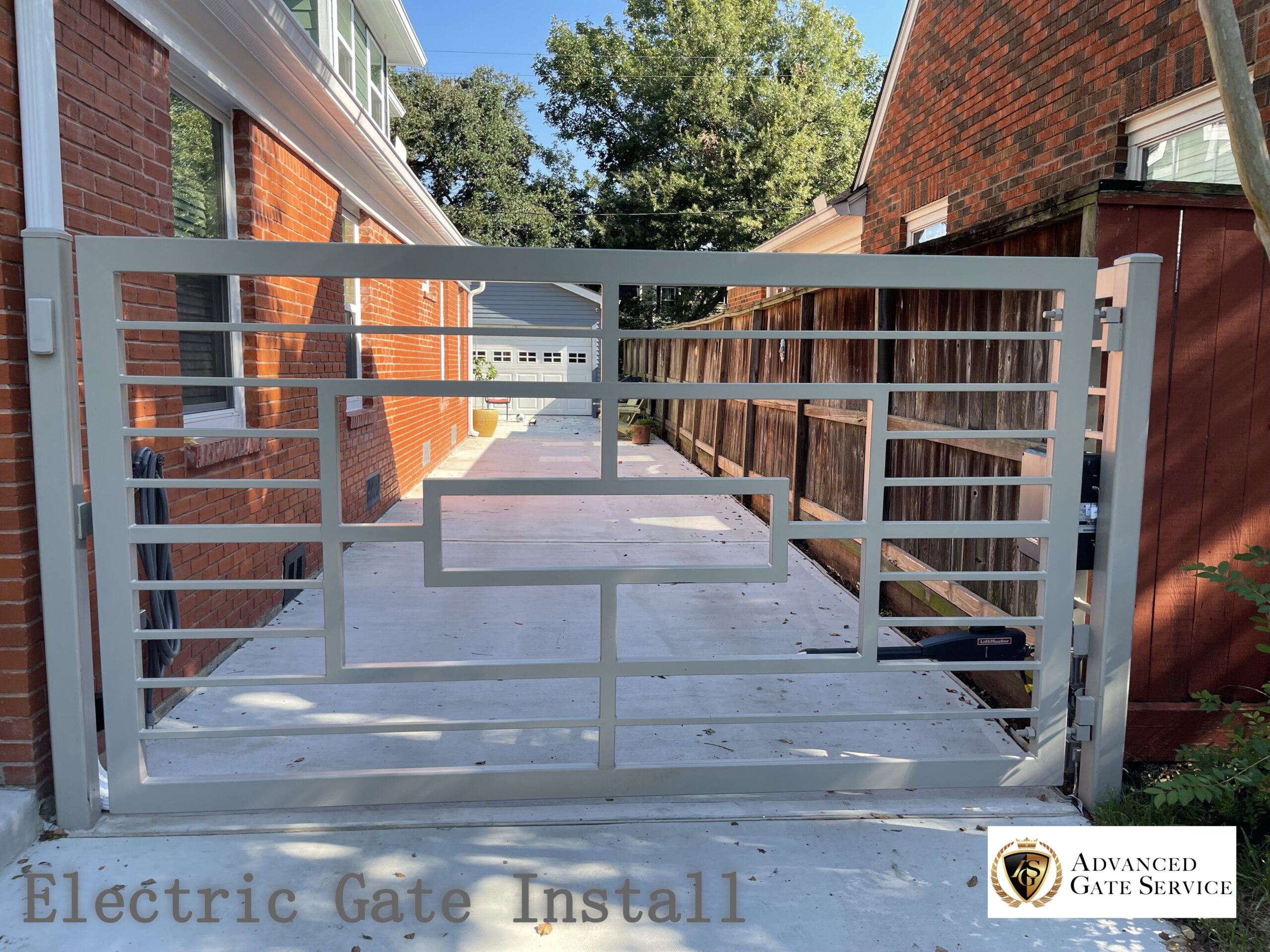 Electric Gate Install
Our company specializes in electric gate installation. We take pride in our quality and unrivalled design and service. And if you decide to collaborate with us, you'll understand what we imply. We will genuinely make this entire process simple and enjoyable for you. Our staff will assist you in making your decision about a gate designed for your home or business and will answer any questions you may have. So, are you willing to enlist the assistance of our business, advanced gate repair, in this matter? You'll realize that it's the best decision you can make.
Pedestrian gate
Pedestrian gates, which can serve both functional and aesthetic purposes, allow visitors to access a property through such a gated entrance. Many types of accessories can be used when it comes to these kinds of gates, allowing you to benefit from the ease of accessibility of your entrance gate. An access card or keypad can make life much easier allowing you to not be having to worry about keys or juggling items if you've got an enormous pile of groceries.
Security Gate
People choose to implement security gates for a variety of reasons. Either for aesthetic or extra privacy reasons, the main goal is increased security. Robberies and breakins are unfortunately commonplace events nowadays, and it is critical to protect the security of your property. The placement of a security gate is an important consideration when installing one. You'll need to evaluate the surrounding area and decide how much protection you'll need. You could be living in a community that isn't as safe as it should be. This may need the installation of additional safety features, such as security cameras, in addition to your security gates. 
Breezeway Gate
Advanced Gate Repair creates and installs a wide range of custom breezeway gateways and fences. Based on the layout of a property, a breezeway gate or fence can be installed at the front and the back of a house. A breezeway gate and fence allow for personal expression and creativity while also adding additional security to your home or business. At a reasonable price, we can create custom heights and patterns based upon your requirements.
Residential driveway gates
Automatic gates are common in residential areas, large estates, and ranches. You might be surprised to learn, however, that this amenity is also available in the average home. Automatic gate entrances are now being installed in all types of homes. The explanation for this growing trend is the availability of affordable attractive designs and better customer awareness for security of their homes.
Commercial driveway gates
Maintaining the security of your industrial and commercial property necessitates an investment in the appropriate devices. Advanced Gate Repair is your partner for metal driveway gates and other access control products that prevent unwanted entry to your business. We can assist you if you need a security gate for your driveway. We specialize in systems that are simple to use, simple to maintain, and, most importantly, highly secure. Advanced Gate Repair can help you secure your front entrance for your business, as well as any other entry points. You can enjoy peace of mind knowing that your business and employees are better protected.
Simply give us a call to schedule an appointment to discuss your requirements and needs! Before you realize it, an expert will be enroute to your home, completely prepared to begin the planning phase of your project. Such tasks are difficult, but with our staff on your side, they become a breeze. So, what are you waiting for? If you are planning a driveway gate installation, contact Advanced Gate Repair and we will be happy to assist you with your project.
Needing a Professional Gate repair company In the Houston area?
Call Advanced Gate Repair today (346) 224-7720
Need Help with your Broken Gate? CALL US TODAY!