Need Help with your Broken Gate? CALL US TODAY!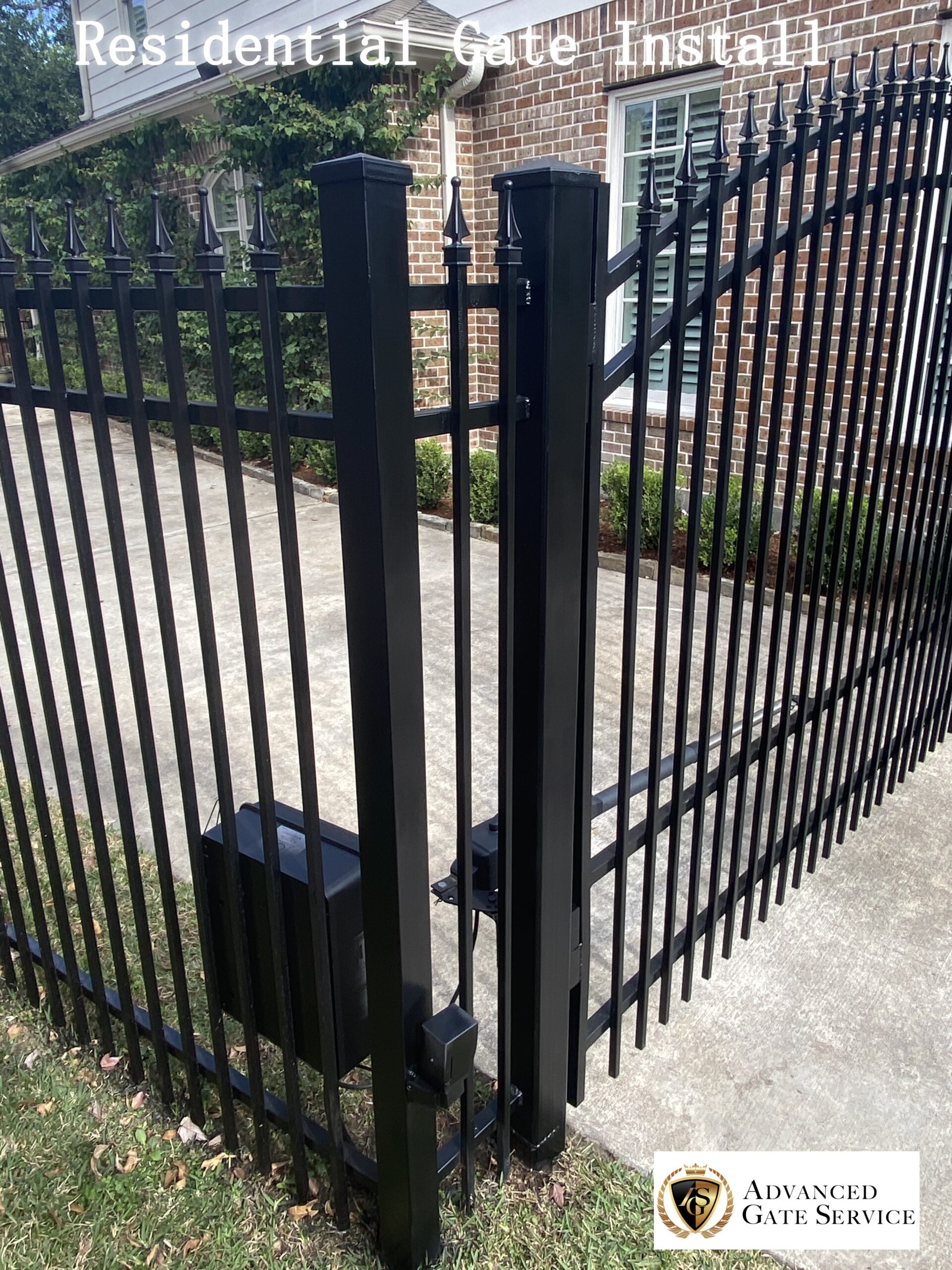 Gate Repair at Its Best
Advanced Gate Repair is one of the most trusted gate repair companies in the market. Our professional team specializes in fixing and repairing the condition of gates and fences.
Advanced Gate Repair works hard to earn the trust of our clients knowing that our clients must be our first priority. Our techs also specialize in the repair and maintenance of metal gate openers.
Call Advanced Gate Repair for all of your gate repair and maintenance needs.
Metal Gate Repair
Advanced Gate Repair has highly trained and qualified techs offering fair pricing for metal gate repair services to all our clients.
This service includes the repair of metal gates and the associated maintenance that is required, always offering competitive rates in the market.
Slide Gate Repair
Sliding gates are built with simplicity and dependability in mind. Even these useful and practical gates occasionally fail.
As a result, the gate may not close properly after opening or the gate may become completely immobile. It's possible the tracks are not aligned properly from constant wear and tear or the gate could have been struck by a vehicle entering or exiting through the gate.
Our techs will diagnose the problem and find the correct solution to fix the slide gate so it works properly.
Swing Gate Repair
Advanced Gate Repair has years of experience repairing swing gates. Swing gates malfunction for a variety of reasons.
It could be hinges that need adjusting to level the gate or a worn-out hinge post that has rusted due to the weather and is needing replacement.
Swing gates can also have broken welds that need attention to correct the gate to it's proper operation.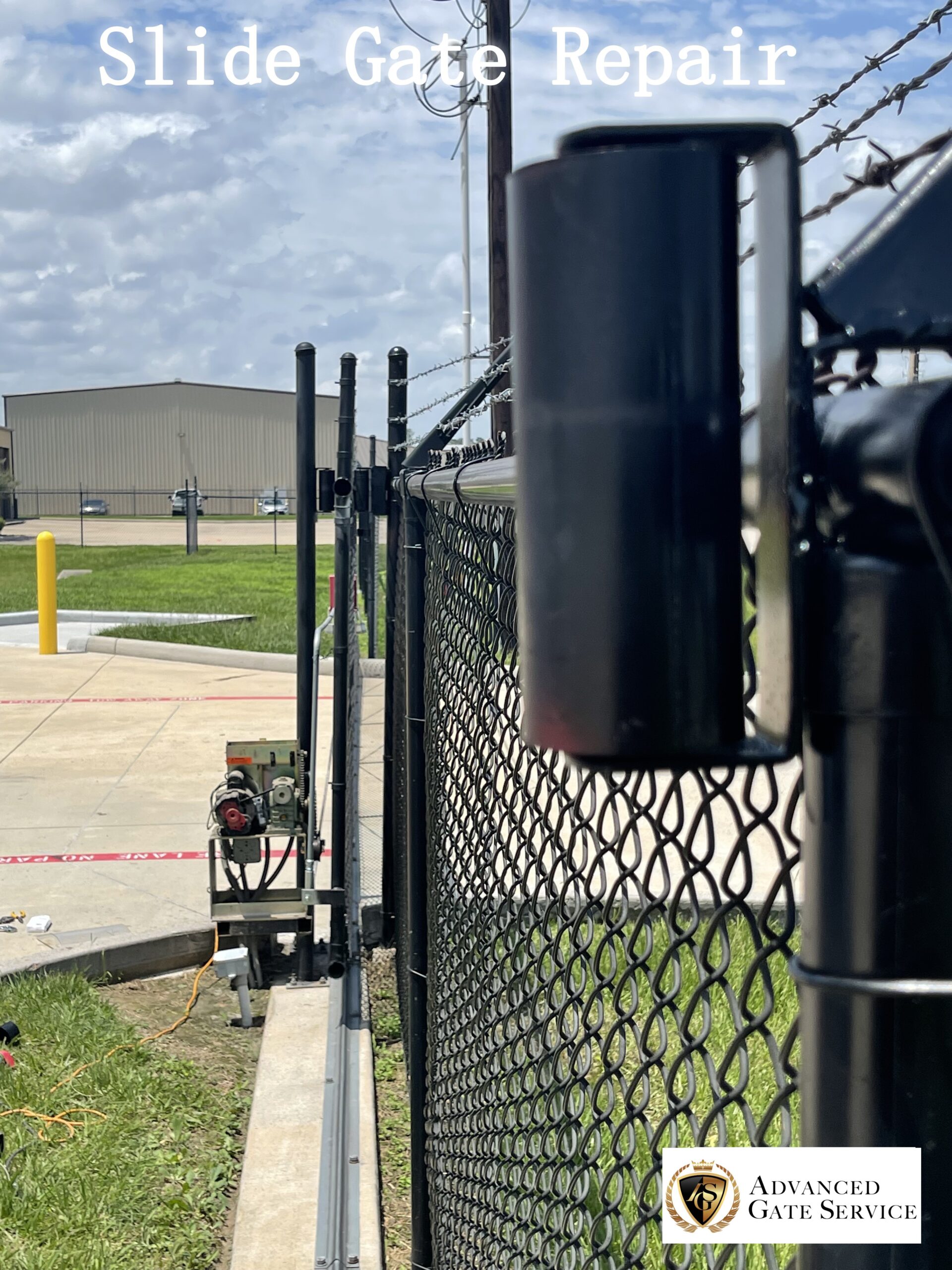 Commercial Gate Repair
There are essentially two types of automatic gates: the first is called a swing gate, where the gate opens by rotating on a hinge similar to the function of a door; the other type, the most popular, is the automatic sliding gate, where the gate slides on a track parallel to the gate, in such a way as to leave an opening for vehicles to enter and exit through it. Automatic gates are utilized in industrial and commercial facilities and get a lot of traffic which causes wear over time and a need for regular maintenance to keep the gates in proper working order. Advanced Gate Repair specializes in all sorts of industrial and commercial gate repairs.
Residential Gate Repair
In the case of a residential gate repair, the gate usually gets less usage and therefore less wear on it, but it will still need repairs such as needing new batteries, hinge adjustments or various other repairs or maintenance. Typically, a light duty gate opener is used in this type of application. If, on the other hand, it is a condominium or apartment complex, with very frequent opening and closing, it is advisable to install a commercial gate opener. Thanks to photo eye sensors, the gate openers for automatic gates can detect obstacles, stopping immediately if there are objects, animals or people present during opening and closing. To make intrusion attempts even less probable, it is possible to program the automatic closing of the gate just after the passage or, if you prefer, after a predefined time interval.
Gate Opener Repair
As with all electronic devices, automatic gate openers are no different in the idea that they can stop working with little to no warning. Gate openers need to be repaired and Advanced Gate Repair techs can take care of this so your gates are up and running again. Gate openers need proper maintenance, which must be adequate and periodic. Our techs can diagnose problems such as control boards being defective, actuators needing replacement and a variety of other issues.
Gate Automation Repair
Your automatic gate can also be controlled remotely by a variety of new technologies now available, which can allow for it to be connected to your video surveillance system: the homeowner can check that the gate is closed correctly even from their office or anywhere else. What if the power fails? Also, in this case there is no problem, since all gate openers usually have batteries to operate the gate without electricity for a period and they are also equipped with an unlocking device, which allows the gate to be opened manually.
Give Advanced Gate Repair a call should you have any problems, do not risk your safety. For any major problems, do not hesitate to contact us as our specialists will support you with any problems you may have with gate automation repairs.
Needing a Professional Gate repair company In the Houston area?
Call Advanced Gate Repair today (346) 224-7720
Need Help with your Broken Gate? CALL US TODAY!