Need Help with your Broken Gate? CALL US TODAY!
Security Gate Installation
Security is a major issue in any property, whether it is a home or a business facility. The popularity of security gates has increased in recent years as they provide a variety of benefits to a homeowner or business property owner. Security gates are available from Advanced Gate Repair for commercial or residential use. We can design, fabricate, and install security gates for new building projects or to replace current gates that need to be secure. Security gates are being used to offer security and protection for storefronts, loading decks, and warehouses doors, as well as to control pedestrians. They are strong, dependable, and lockable, making them ideal for protecting equipment or valuables. Security gates should be considered an essential option when deciding how to limit or control access to your business to keep it secure from unwanted intruders. It is best to contact Advanced Gate Repair to setup an appointment for a consultation for your property.
Business Security Gates
Businesses are much more likely to be broken into than homes. What makes a business such a desirable target? Well, businesses are usually unoccupied for most of the night and stuffed full of precious information, valuable assets, and other goods. You wouldn't want to have your business operations set back because of a robbery, which is why it's important for business owners to stay proactive when it comes to securing their commercial premises adequately.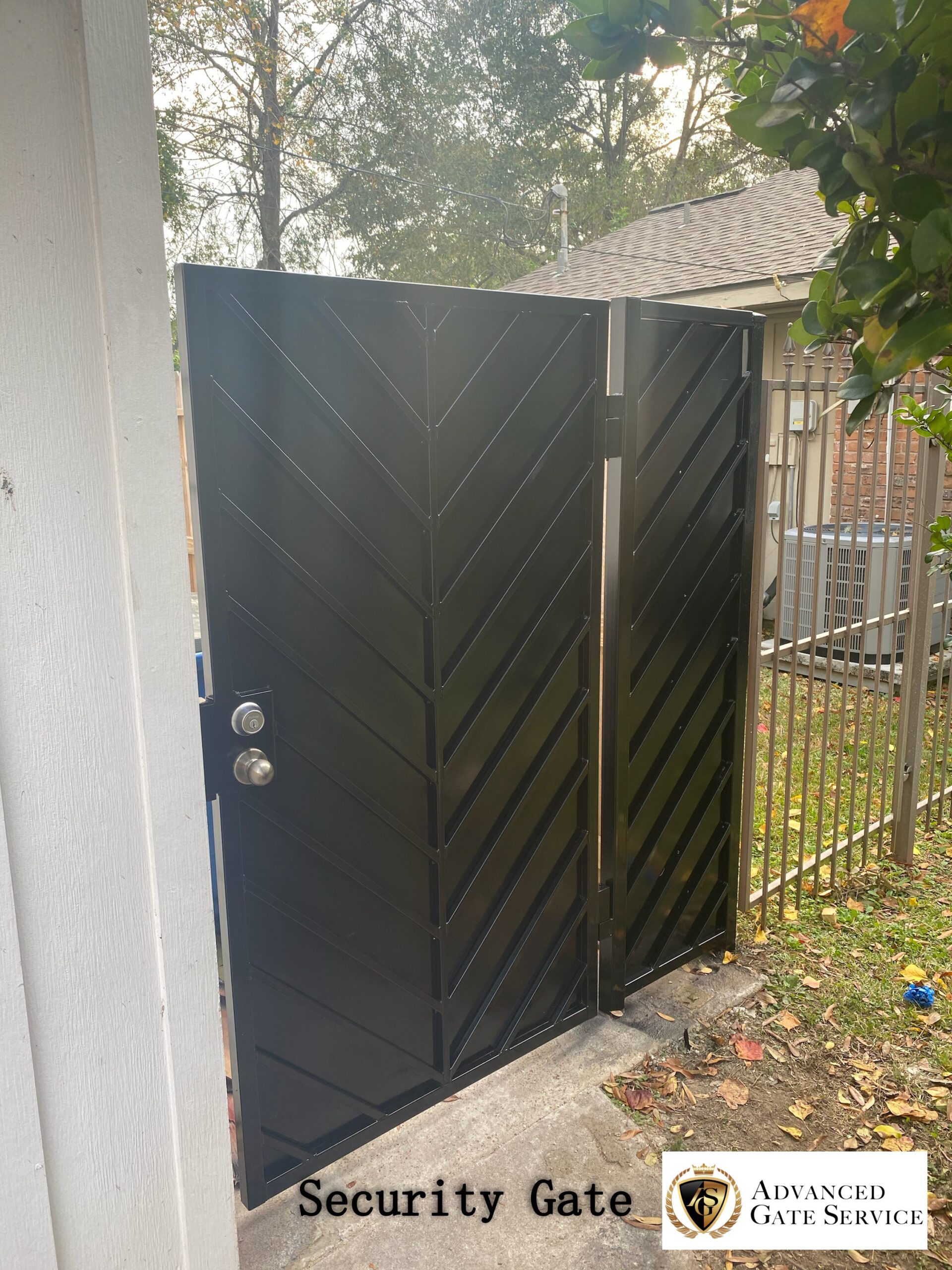 Residential Security Gates
You never have to worry about neighbours or outsiders peeking up your driveway gate or security gate and into your home when access has been restricted. Security gates can be customized from simple iron gates to elaborate custom designs while providing great curb appeal to your home. In addition, your property's value can increase after installing this type of gate, as it's a sound investment for your home. 
Increased Security
Security gates are best known for providing the benefit of increased security for your commercial or residential property. Protecting your premises is a great way to keep burglars from targeting your property, as increased security is only going to make the process of infiltrating your home a much lengthier process. The longer a burglar spends on a property, the better the chance they will potentially get caught. A burglar prefers to choose an easy property target with minimal security measures in place.
Injects Value
No matter what kind of security gate you choose to install, you can expect added value for your business property and increasing the curb appeal of your premises. Security gates are available in a wide range of different sizes, shapes, designs and finishes, making it an easy process for business owners to properly match the aesthetics of their property. Enhancing the security and appearance of your business not only makes a positive impression on employees, customers, and visitors, but also helps when it is time to sell your property.  
Security Access Control
Automatic security gates are an effective way to control who can enter your commercial property. It is not acceptable for just anyone to be able to access the property of your business. Automatic gates and security gates can be fitted with either a keypad or proximity card readers so that only those who know the keypad code or carry an access card will be able to open the gate. A voice intercom system, which requires visitors to identify themselves through the intercom allows for the business to be able to grant access to the property.
Needing a Professional Gate repair company In the Houston area?
Call Advanced Gate Repair today (346) 224-7720
Need Help with your Broken Gate? CALL US TODAY!