Need Help with your Broken Gate? CALL US TODAY!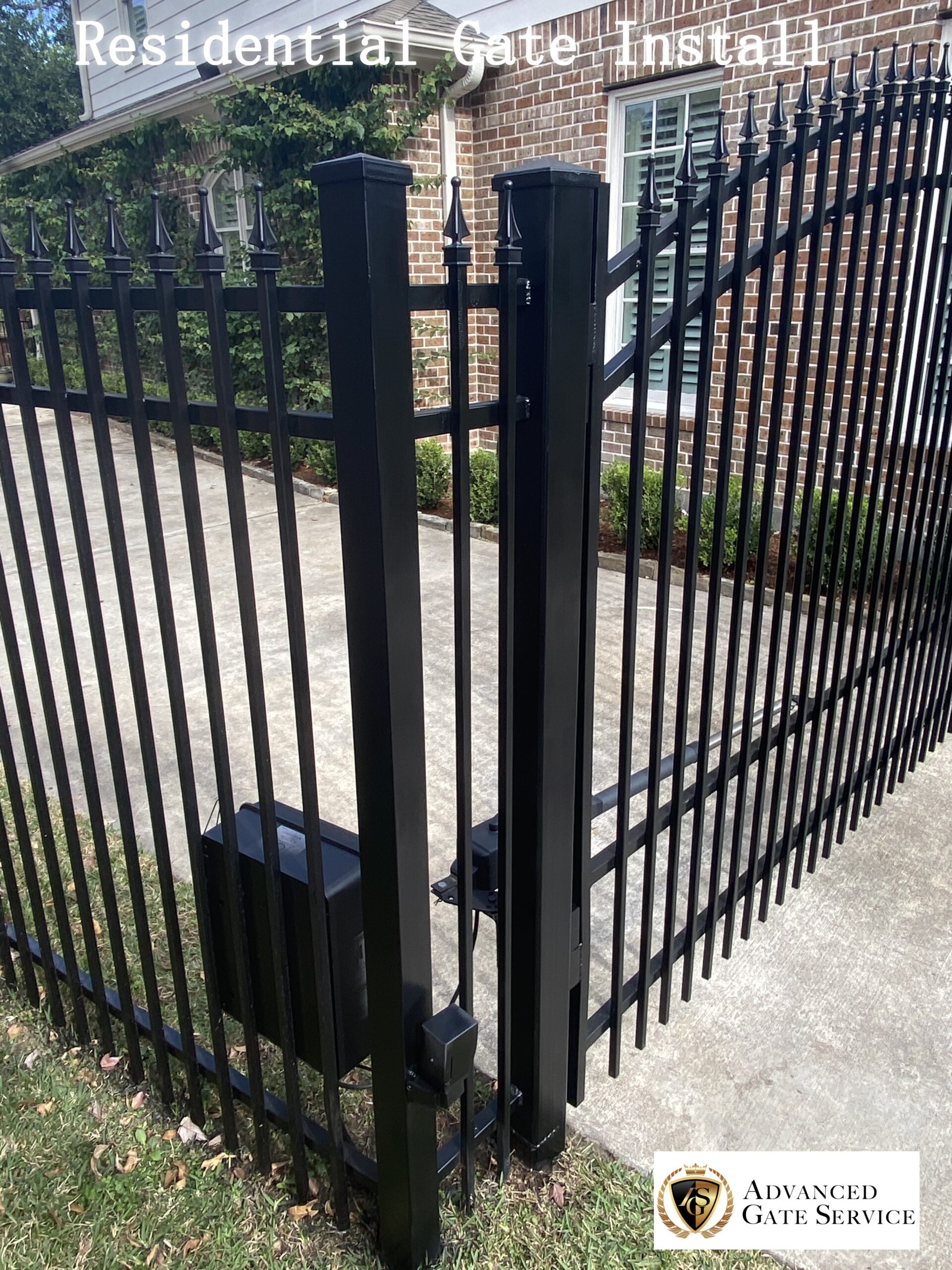 Residential Gate Repair
Today's automatic driveway gates are more powerful and long-lasting than ever before. They are made to last and are made of welded, heavy-duty steel, aluminium, or iron. Residential gate systems are strong, but they are also utilized on a regular basis and are subjected to harsh weather conditions. As a result, structural issues might occasionally emerge. Fortunately, by being proactive, you may be able to mitigate this type of harm. Advanced Gate Repair in Houston, Texas, is a residential and commercial gate repair company that serves the region, and surrounding areas with driveway gates, electric gate repair, gate openers, wrought iron gates, and access controls. Advance Gate Repair recognizes that each of our customers has unique gate repair requirements, and we work hard to match those requirements with the proper driveway gate equipment at a price that is affordable. We're committed to supplying our customers with high-quality iron gates, gate maintenance, and automatic driveway gate installation, as well as gate openers and access control systems. Here are some pointers to assist decrease the likelihood that your driveway gate may be affected by structural difficulties.
Dealing With Chips and Cracks
Chips, scratches, and cracks are frequently overlooked by gate owners as minor or purely cosmetic issues. In truth, they may do far more than detract from the appearance of your gate. These imperfections can worsen with time, even if they start off tiny. Chips on steel and iron gates cause corrosion, and cracks grow in size over time, affecting the overall strength of your gate. Inspect your gate for damage on a regular basis, and use the proper paint to patch up scratches and chips (refer to your gate manual for recommended products). Cracks are a little more difficult. If the cracking is in a vital region, such as around hinges, a trained gate technician should be called in to execute a precise repair that restores the structural integrity of your gate.
Tackling Rust Build-up
Rust can accumulate over time and compromise the structural integrity of your gate. Fortunately, rusty sections may be sanded down and repainted with a couple coats of rust-inhibiting primer. For most steel gates, an epoxy primer is a suitable choice. 
Fixing A Sagging Gate
One of the most prevalent structural issues with gates is sagging. This problem affects both slide and swing gates. Sagging can be induced by a variety of causes, including the ones listed below:
Hinge welds or hardware are loose, weak, or damaged if the gate is too large and heavy for the operator. When this happens, these components are no longer able to adequately sustain the gate.

The support post is skewed. If the support post begins to sag, the gate will dangle. Support postings that are out of level must be repaired or replaced.

There has been soil movement. Changes in the soil underneath and surrounding the gate system might cause the gate to droop and become imbalanced.
Mitigating Wear and Tear
Cracking and buckling are common structural issues caused by ordinary wear and tear. After many years of usage, it is typical for components to begin to deteriorate. However, gate maintenance may go a long way toward potentially extending the lifespan of your gate parts and systems. The following maintenance routine is recommended by us:
Clean and examine your gate every two or three months for track difficulties, corrosion, and rust.

Have a professional examine the hydraulic system every six months.

Clean and lubricate the movable gate parts, including the hinges, chains, wheels, and tracks, once a year, according to the directions and suggestions in your owner's handbook.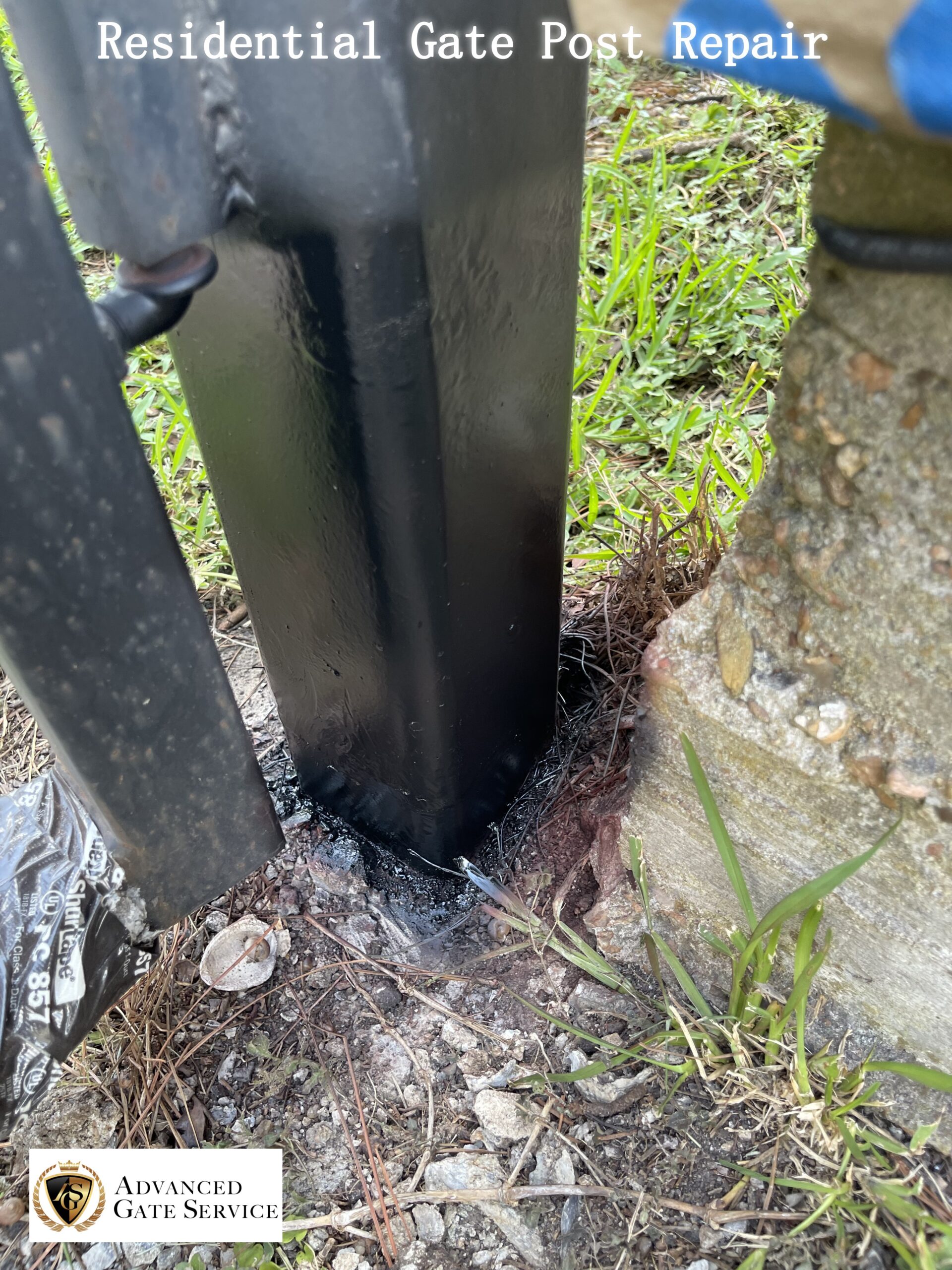 Needing a Professional Gate repair company In the Houston area?
Call Advanced Gate Repair today (346) 224-7720
Need Help with your Broken Gate? CALL US TODAY!