Residential Driveway Gates
Need Help with your Broken Gate? CALL US TODAY!
Residential Driveway Gates Installation
Residential driveway gates are a very common sight at homes that have the proper layout to allow for a gate installation. A driveway gate's principal function is to ensure that only authorized people have access to your residence. A consultation with a driveway gate installation company to discuss the layout of the property, design of the gate and safety requirements. For residential use, Advanced Gate Repair fabricates and installs automated driveway gates, ornamental wrought iron gates, and iron fencing as well. We can take your inspiration photo you have or plan and design one together to create the exact driveway gate you have in mind. Driveway gates are also referred to as automatic gates, electric gates, fence gates, and remote-control gates by many clients. These are just a few of the gates we make, and because we are custom fabricators, we can also make just about any gate design you have in mind to your specifications.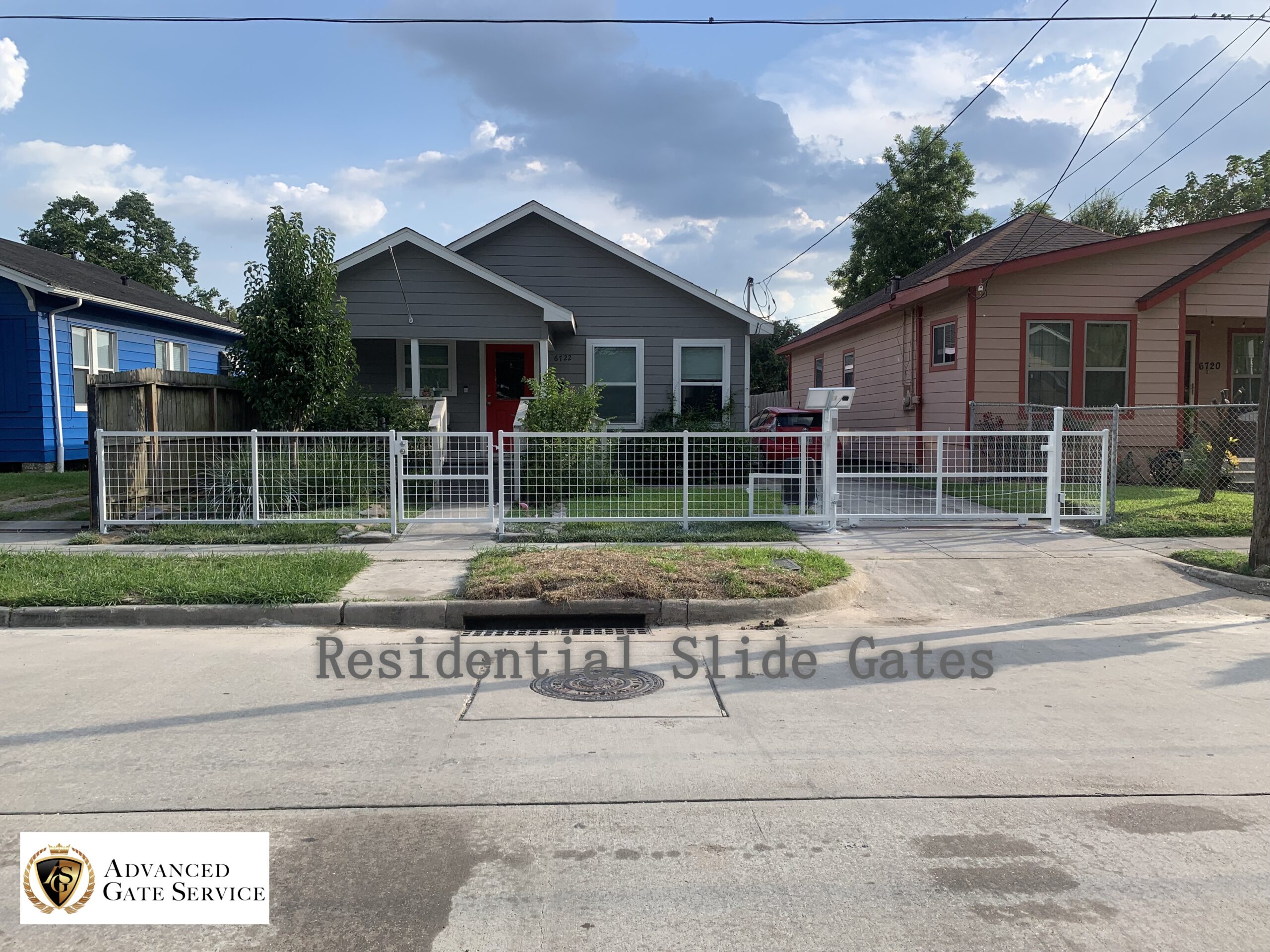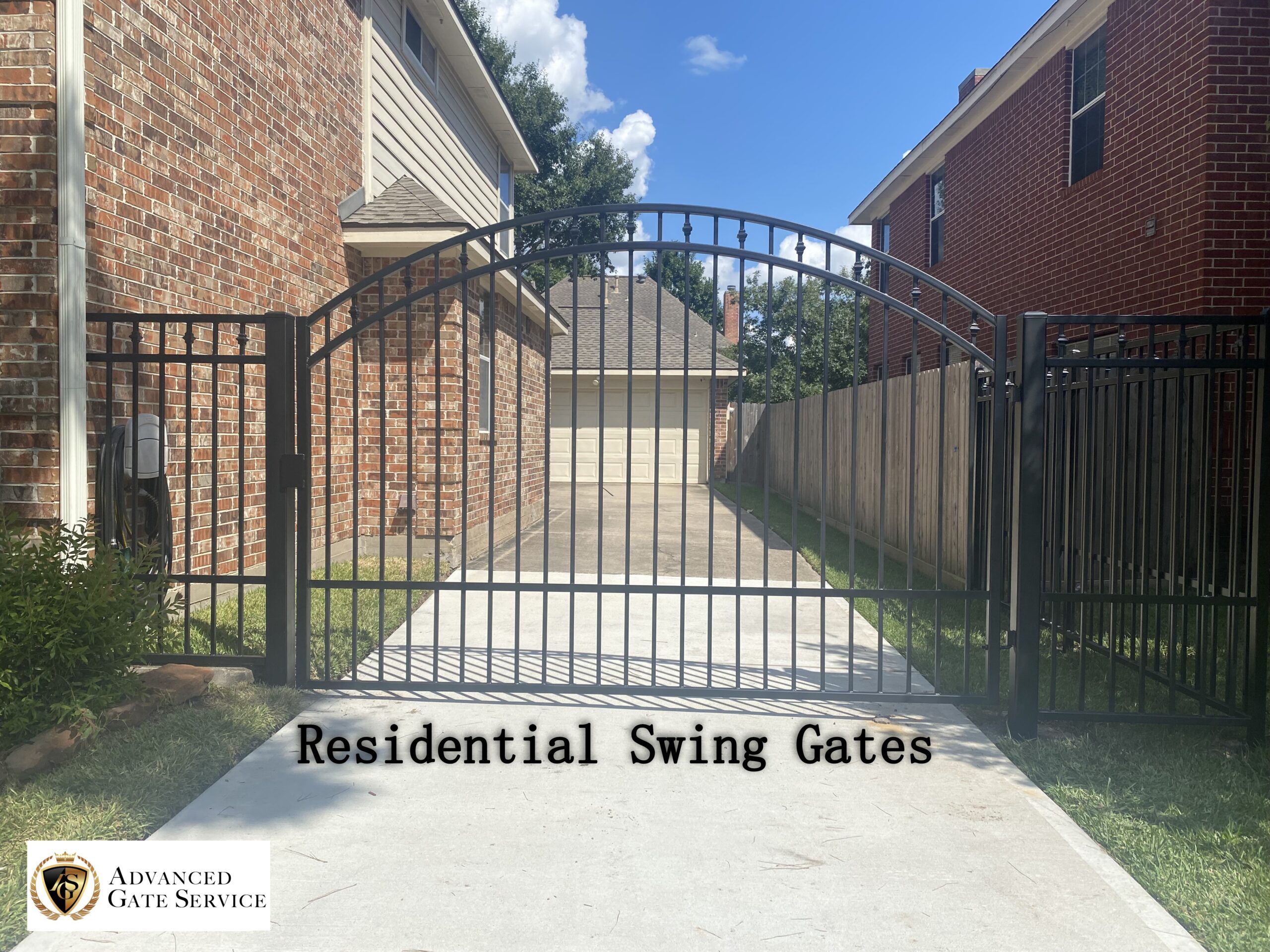 Driveway Gate Types
Driveway gates mainly come in 2 different types that are commonly used. Swing gates are a very common type of residential electric gate. The gate will be hinged on a post and swing outwards or inwards dependent on the layout and preference of the client. The driveway gate opener is powered by an actuator that pushes or pulls the gate closed as guests come and go. A slide gate is typically used in commercial applications but can also be used in a residential application as well if space allows for it. Slide gates usually travel on a V Track to the open and closed position. The slide gate opener will have a chain attached to the front and back of the gate with the chain traveling across the gears of the gate opener motor allowing for the gate to be pulled open and closed. The slide gate opener option is usually the most reliable option available.
Driveway Gate Access Options
Many homes utilize driveway gates these days and many options are available to ensure the gate functions to your expectations. We can design it with access control systems, keypads, proximity card readers as well as remote clickers to do the job.  Private neighbourhoods and condominium complexes are often protected by automatic driveway gates. In residential settings, they are used to restrict access to visitors and family members while keeping unwanted visitors clear of the property. Exit loops are more commonly associated with commercial gates, but there are many residential properties that benefit from this feature as well. The exit loop allows for the gate to automatically open upon the approach of the vehicle for real convenience. Mag locks are another safety feature that should always be considered when having an electric driveway gate. A mag lock is activated once the gate closes and works by exerting a tremendous amount of resistance to prevent the gate from being pulled or pried open.
Safety Features
Recent changes in laws and technology have caused manufacturers to design the gate openers to have auto-reversing features built into the control board. Another safety feature built into gate openers is a photo eye. A photo eye allows for the automatic driveway gate to stop and reverse when the photo beam is broken or interfered with. Imagine a small child walking to the gate when it is in motion and the gate stopping and changing direction to keep from striking the child. This same scenario of gate reversal plays out well for vehicles exiting the gate or entering keeping the gate from striking the vehicle causing possible damage to the car and to the driveway gate.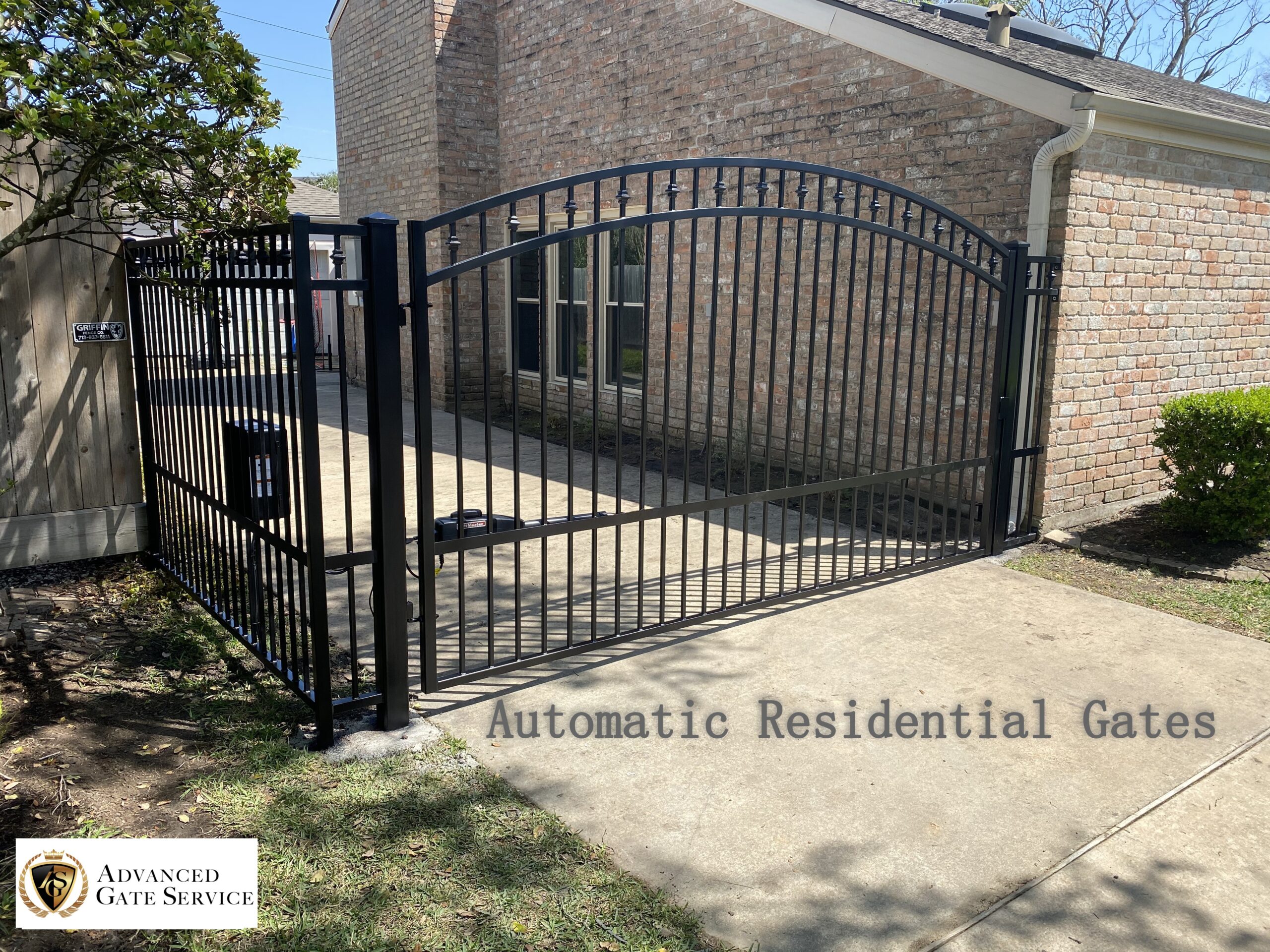 Needing a Professional Gate repair company In the Houston area?
Call Advanced Gate Repair today (346) 224-7720
Need Help with your Broken Gate? CALL US TODAY!