Need Help with your Broken Gate? CALL US TODAY!
Metal Gate Repair
A wrought iron or metal gate can last a very long time but they do require upkeep and proper care. Even given the proper care the environment and other factors can cause issues. Welds can become weak or even break.
Rust can set into an area where the bare metal is exposed. Advanced Gate Repair can help with these issues and many other common issues you may run into.
Rust:

One of the common problems for metal gates is rust. Our team repair the metal gate by sanding the rust to bare metal, prime the gate and paint it again. Another repair option is to cut away damaged areas of the metal gate and weld in a new section of metal, prime and paint making your metal gate like new again.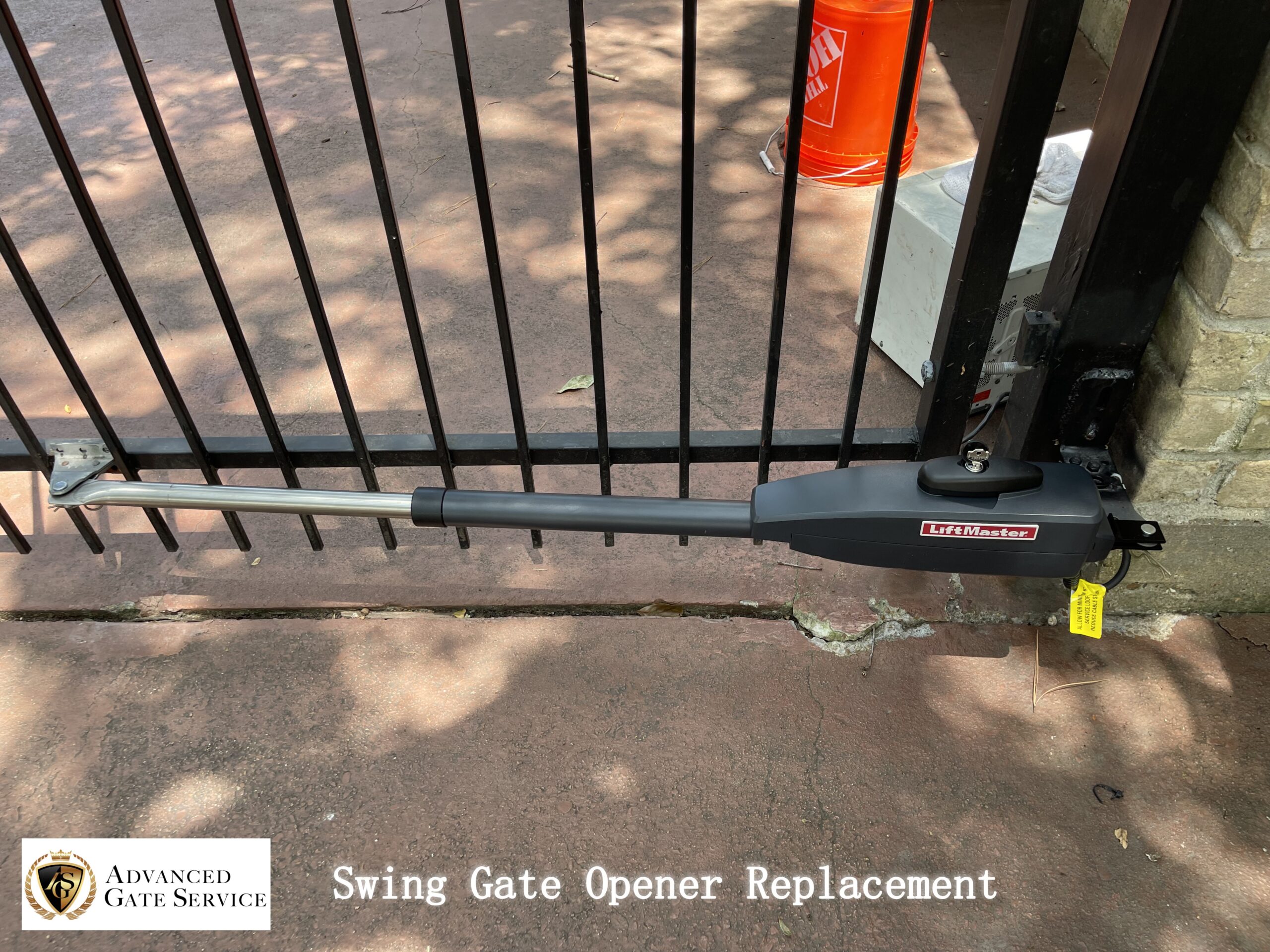 Broken Welds:

Broken welds are common in metal gates due to aging, neglect, or metal fatigue. This is a problem that should be addressed as soon as possible. Our team can repair the broken or damaged weld and make it strong once again. We advise a professional gate repair company to do the repairs. We offer full iron gate welding services to get your metal gate operating and functioning as it should.
Gate Stuck Open or Closed:

Metal Driveway Gates can get stuck open or closed for a variety of reasons. It can be some mechanical, electrical or obstruction preventing the metal gate from operating as it should. Give us a call and we can trouble-shoot the problem to find the correct solution.
Broken or Bent Pickets:

Broken or bent pickets are a common occurrence. Picket replacement is an easy fix for the team at Advanced Gate Repair. We can cut the broken or bent pickets out and weld new ones in their place. Sometimes bent pickets can be repaired by simply bending them back into place, other times this is not an option. Once the iron picket replacement is completed, we will prime and paint to blend into your existing metal gate to have it looking like new.
We can repair or replace your malfunctioning gate operator. Gate openers can be repaired many times and sometimes it is more cost effective to replace the metal gate opener with a new one.
Broken Hinges:

Broken hinges can be the result of age or can be an issue of improper gate design and installation. A driveway gate should always swing freely with little resistance. Hinges should also be lubricated regularly to keep them in working order. Our team can remove your broken hinges and replace them so your gate will work properly.
Sagging Gates:

Gates can sag for a variety of reasons. A metal gate needs to have the hinges adjusted or it could be a hinge post leaning and not level causing the metal gate to sag. Post replacement is certainly an option our gate pros can offer.
Warped or Damaged Frame: Many times, a metal driveway gate can become warped due to repeated striking of an obstacle or damaged due to a vehicle striking the gate. This can be fixed by our expert team of welders that can fix this and make your driveway gate operate like new once again.
Needing a Professional Gate repair company In the Houston area?
Call Advanced Gate Repair today (346) 224-7720
Need Help with your Broken Gate? CALL US TODAY!