Need Help with your Broken Gate? CALL US TODAY!
Gate Opener Repair
You want your driveway gate to always be in good working order, whether it is for your company or your house. Unfortunately, gate openers occasionally fail. Don't hesitate to call Advanced Gate Repair, we provide quick and easy gate opener repair services for swing and slide gate openers.
Gate Openers Repaired Promptly
When your slide gate or swing gate opener is not working properly, it is best to call a gate repair company with a solid reputation of quality work. Many times, a minor problem can cause your electric gate to malfunction. Our well-trained techs can diagnose the problem and find the right solution. Our highly trained techs carry parts on the truck and only use factory authorized parts for repairs. We repair many different brands such as Liftmaster, Viking, Apollo, Allomatic and BFT to name a few. 
Why isn't my automatic gate opener functioning properly?
For a variety of reasons, your automated gate opener may cease operating. Keep in mind that you should never attempt to troubleshoot a problem with the control box or hardware on your own. You might wind up causing additional harm or hurting yourself. Leave it to the pros at Advanced Gate Repair to have your gate opener working properly in a safe and efficient manner.
One of the most typical causes of an automatic gate malfunction is an issue with the remote control. The problem might be as easy as dead batteries, or it could be a little more difficult. Your remote control, like any other electrical gadget, has a lifespan. If you've had your controller for a long time and it still doesn't work after a battery change, it's time to replace it.
Operator System Batteries
Batteries that power your automatic gate opener have a lifespan and eventually they will fail. Some operator systems such as Liftmaster LA400 as an example will emit 3 beeps allowing for you to know that the batteries are failing. This can also be caused by a faulty electrical connection allowing for the batteries to charge sufficiently. The techs at Advanced Gate Repair can diagnose what the problem is and either replace the batteries or repair the faulty electrical connection.
Electrical issues might be more difficult to diagnose. Unless you have prior knowledge, you should never attempt to repair an electrical problem. Attempting to repair an electrical problem on your own may result in further damage to your gate or significant injury to you. Electrical problems may be as simple as a circuit breaker issue. Another common cause can be corrosion to the wiring from the batteries. Rodents can chew into the wiring causing a short as well. Electrical difficulties also occur when elements of the gate, such as wiring, sensors, and key switches, fail. Call us to get the repairs done correctly.
There are many different factors that can cause mechanical issues with your automatic gate and gate opener. A mechanical fault is one of the most basic concerns that is frequently neglected. For example, an object or debris may be obstructing the route of your gate. The motor may have an obstruction as well. This may appear to be an issue with your gate opener, but it is only an obstruction in your gate's path.
If your driveway gate is not working and needs replacing, don't hesitate to call upon us to come out and take care of your electric gate opener. We do expert install of driveway gate openers. Your gate opener repairs, and gate opener installation should be trusted to our well-trained professionals at Advanced Gate Repair. Our clients are Priority One.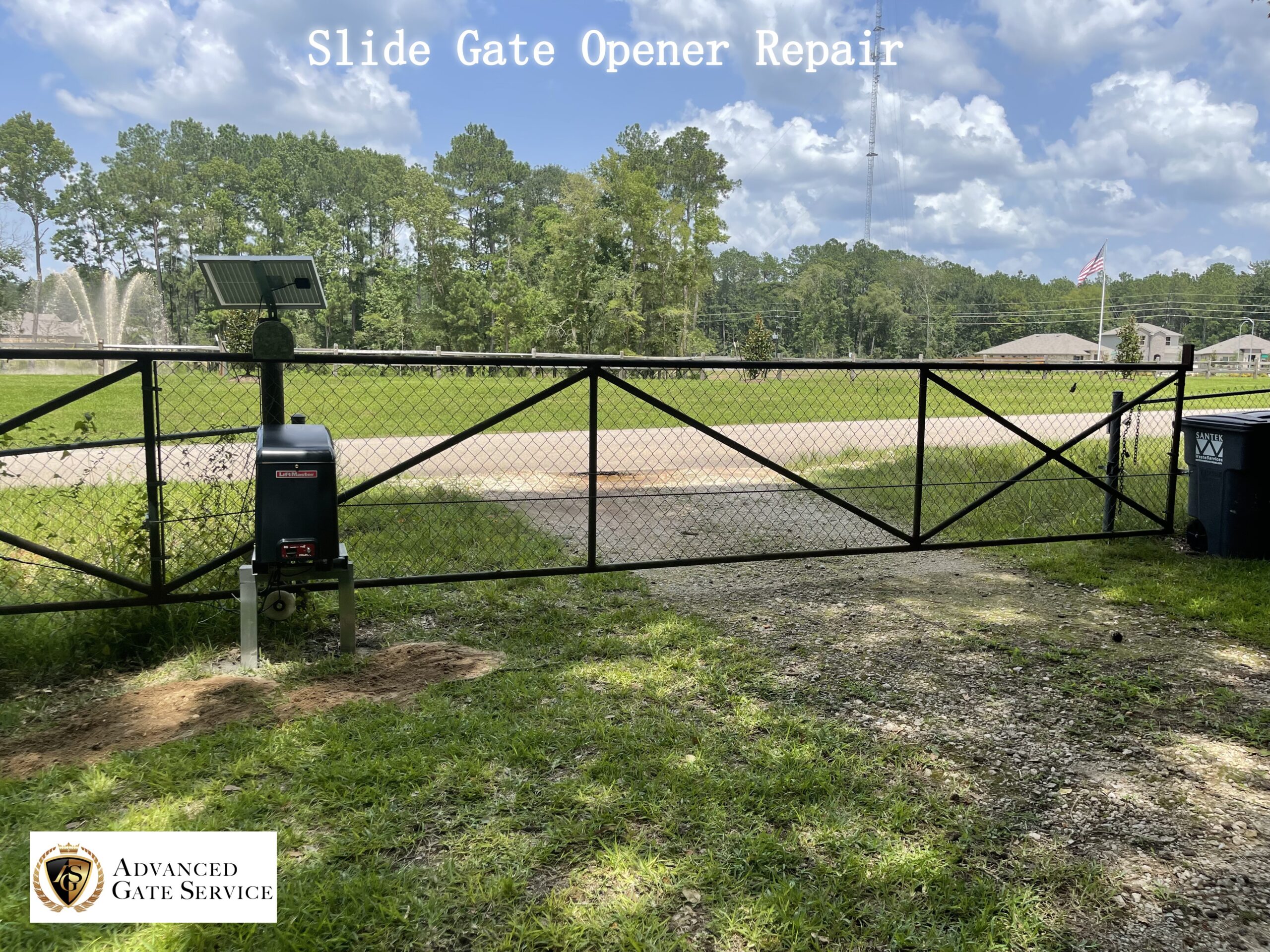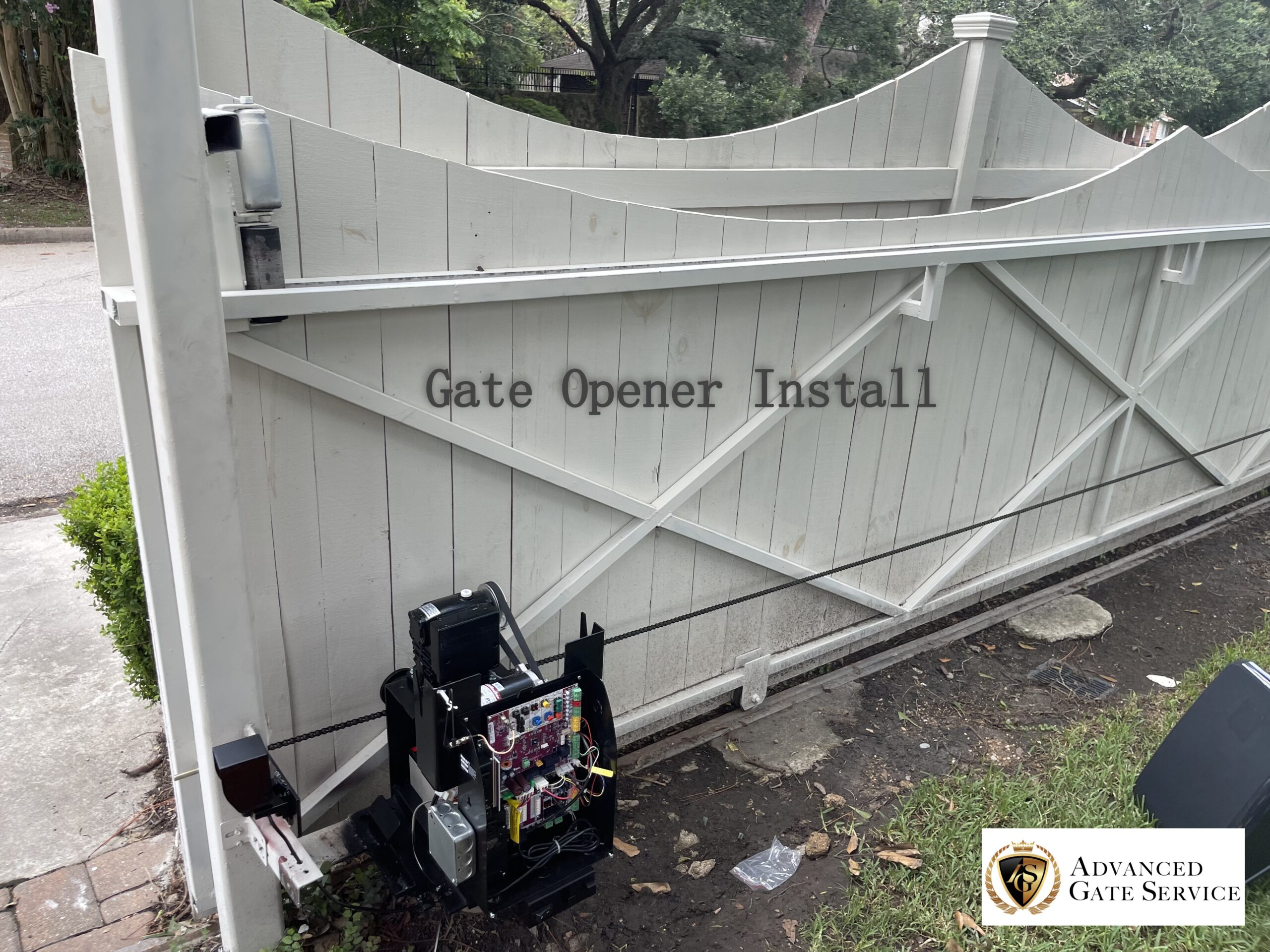 Needing a Professional Gate repair company In the Houston area?
Call Advanced Gate Repair today (346) 224-7720
Need Help with your Broken Gate? CALL US TODAY!