Need Help with your Broken Gate? CALL US TODAY!
REMOTE CONTROL GATES
Advanced Gate Repair, a Houston-based company, has the skills and knowledge needed to install and maintain today's private access control systems. They stay well informed and up to date with the latest technology and systems available. It is best to have a gate repair company that specializes in gate accessories and access systems for residential and commercial properties. Remote controls are a great option to control your driveway gate from a distance. They make it possible to significantly simplify the process of opening and closing the gate, since you do not need to leave the car for this. Remote controls allow for improve security making it much more difficult for unauthorized intruders to enter the property. They also allow for better productivity when your staff or authorized visitors can come and go with greater ease. It's no wonder why most gates these days remote-control automation installed as an option. Let's consider the different options available for you.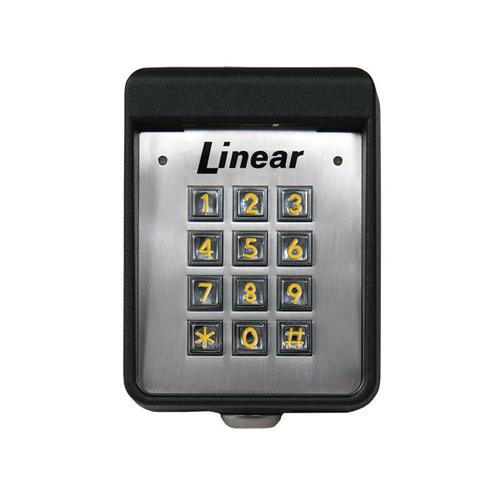 HANDHELD REMOTE CONTROL
Handheld remote controls are considered as one of the most basic methods to open an automatic driveway gate. The remotes use radio frequency technology and they come in many different sizes from a key fob to a full size remote. You can operate your driveway gate with a handheld remote which allows for you to open the gate when your close by or further dependent on the variation of radio frequencies. Not only are they very easy to use, but multiple users in the house can also leave and enter at various times making remote control access an ideal solution.
MAGNETIC CARD READERS
 A magnetic card reader is an excellent option for businesses and residences as well especially when there is a lot of daily traffic coming and going throughout the day. If you live in a gated residence this option can be used by the security staff at the gate to allow authorized visitors access by simply swiping their card to open the gate. Magnetic card readers are a very simple to control your driveway gate being very user-friendly and affordable. They work by simply swiping the card by the reader to allow access.

DIGITAL KEYPADS
Digital keypads are very common for clients to access their commercial or residential property. You can purchase a residential keypad to your gate at your house many times resembling the same keypad you use for your garage door. Commercial properties can use a more secure solution that allows for many codes for different users which can be added or removed as needed. The better the quality keypad that you can purchase is going to provide better security features as well. Another reason to purchase a quality keypad is the fact that they will hold up to weather elements much better over time. Give Advanced Gate Repair a call as they carry many different brands of digital keypads offering the right solution for your property. Please be sure to invest in a high-quality keypad that will deliver the security you will need.
Needing a Professional Gate repair company In the Houston area?
Call Advanced Gate Repair today (346) 224- 7720
Need Help with your Broken Gate? CALL US TODAY!