Need Help with your Broken Gate? CALL US TODAY!
Electric Gate Opener
Please contact us if you are having problems with your electric gate opener or if the problems have been occurring frequently recently and you are considering purchasing a new gate opener. Feel free to contact us regardless of what you want in terms of a gate opener. An unexpected opener problem is readily resolved when you call Advanced Gate Repair. Simply give us a call and we will be happy to assist with making a proper choice for your electric driveway gate opener. We guarantee we can help with our in depth knowledge and experience with almost all gate operating systems, and we keep up to date with any new systems from the major manufacturers. And you may rely on our staff for installation of a new electronic gate opener, service repairs, or maintenance.

Do you have a problem with your electric gate opener? Contact us right away.
There's a good chance you may require electric gate opener repair in the Houston area. Give us a call today to troubleshoot your system and you will be up and running in no time being able to use the electronic gate without fear of breakdowns. Advanced Gate Repair will guarantee you that the electric gate opener problem will be resolved as soon as possible. It will be fixed before you realize it. The service provided by Advanced Gate Repair on gate openers is second to none. So, give us a call so we can troubleshoot and repair the electric gate opener right away. Knowledge and Experience combined with the right driveway gate repair company is what will get the job done to your satisfaction.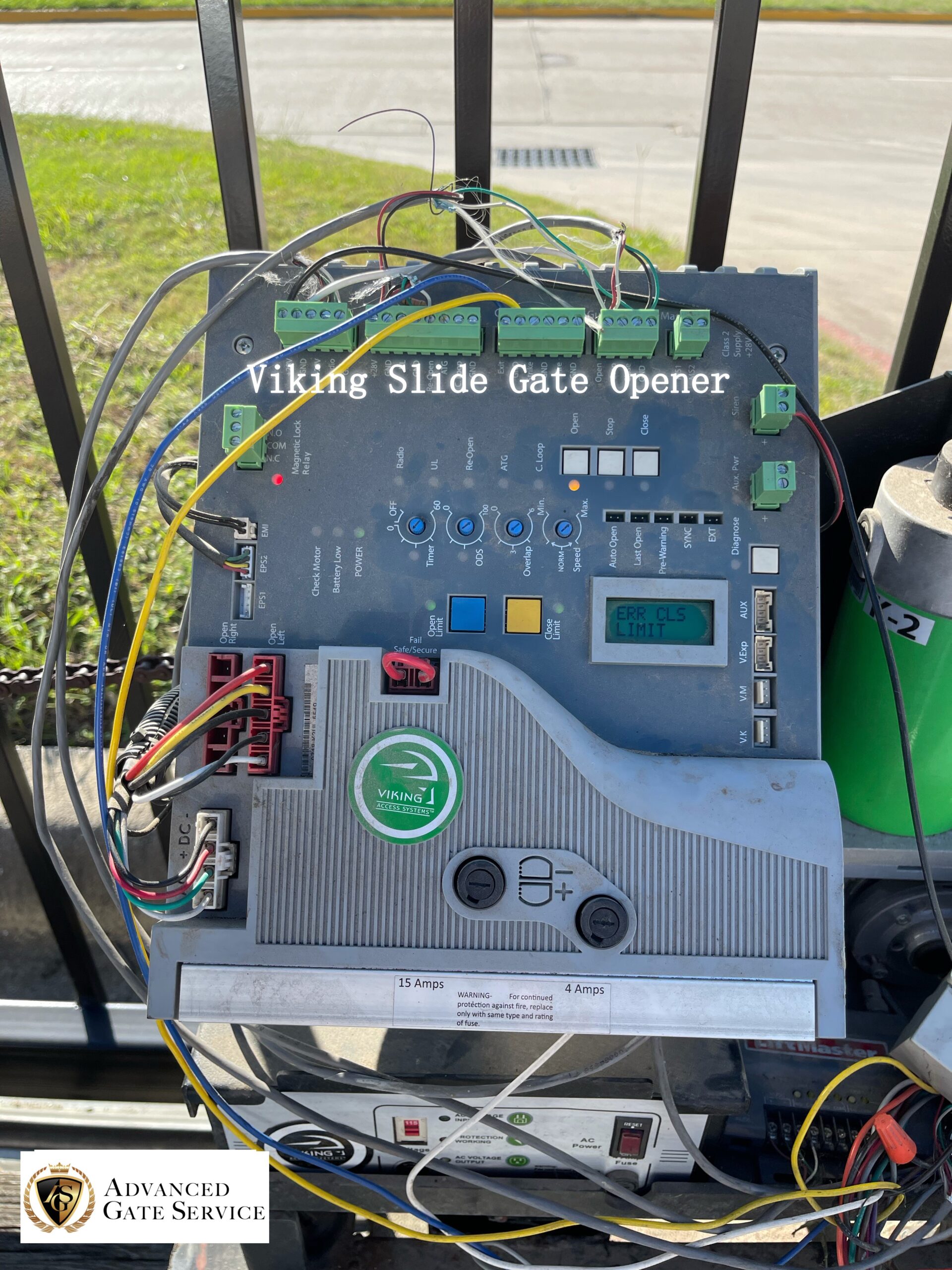 Do you want to replace your outdated electric gate opener? Please contact us.
Has your gate opener been struggling lately? You may be looking for a replacement electric gate opener right now. That's a wise option, considering that the opener's condition impacts the safety of the gate and your safety as well.
Let Advanced Gate Repair techs come in and discuss the options available for your project. A technician who has been trained to install the major electric gate opener models. When you call us, you can consider the job will be done the right way.
Advanced Gate Repair can install Solar gate openers as well. Count on us to install the right system combined with the correct solar panel that will allow for plenty of power for your driveway gate
 Do you want a gate as well as an opener? Regardless of what you require, you can depend on our trained staff. We provide solutions, matched options, and top-tier technicians.
Call and let us know what you require. Select us to install your electric gate opener in compliance with all of the safety requirements necessary.
Needing a Professional Gate repair company In the Houston area?
Call Advanced Gate Repair today (346) 224-7720
Need Help with your Broken Gate? CALL US TODAY!