Need Help with your Broken Gate? CALL US TODAY!
ELECTRIC GATES
Electric gates are a great addition to any home or business. Peace of mind, security and convenience are all great reasons our clients have electric gates to complement their property. Advanced Gate Repair offers affordable gate repair in addition to gate installation services as well. 
WHY ADVANCED GATE REPAIR IS THE RIGHT CHOICE?
Electric gates have become increasingly popular in both residential and business locations these days. So, if you want to increase the value, curb appeal and security of your property, adding an electronic gate might be a great alternative. Pricing for electric gates will be in different ranges dependent upon the requirements for your property. What design do you like? How tall and how wide will the gate be? What materials will the gate be constructed of? All questions, Advanced Gate Repair can help with planning and designing your electric gate. There are major advantages of having electronic gates: Improved security for the property. Elegantly constructed gates that add value to your property. Electric gates provide a lot of curb appeal and a dignified presence to the surroundings. Improved curb appeal automatically raises the property value.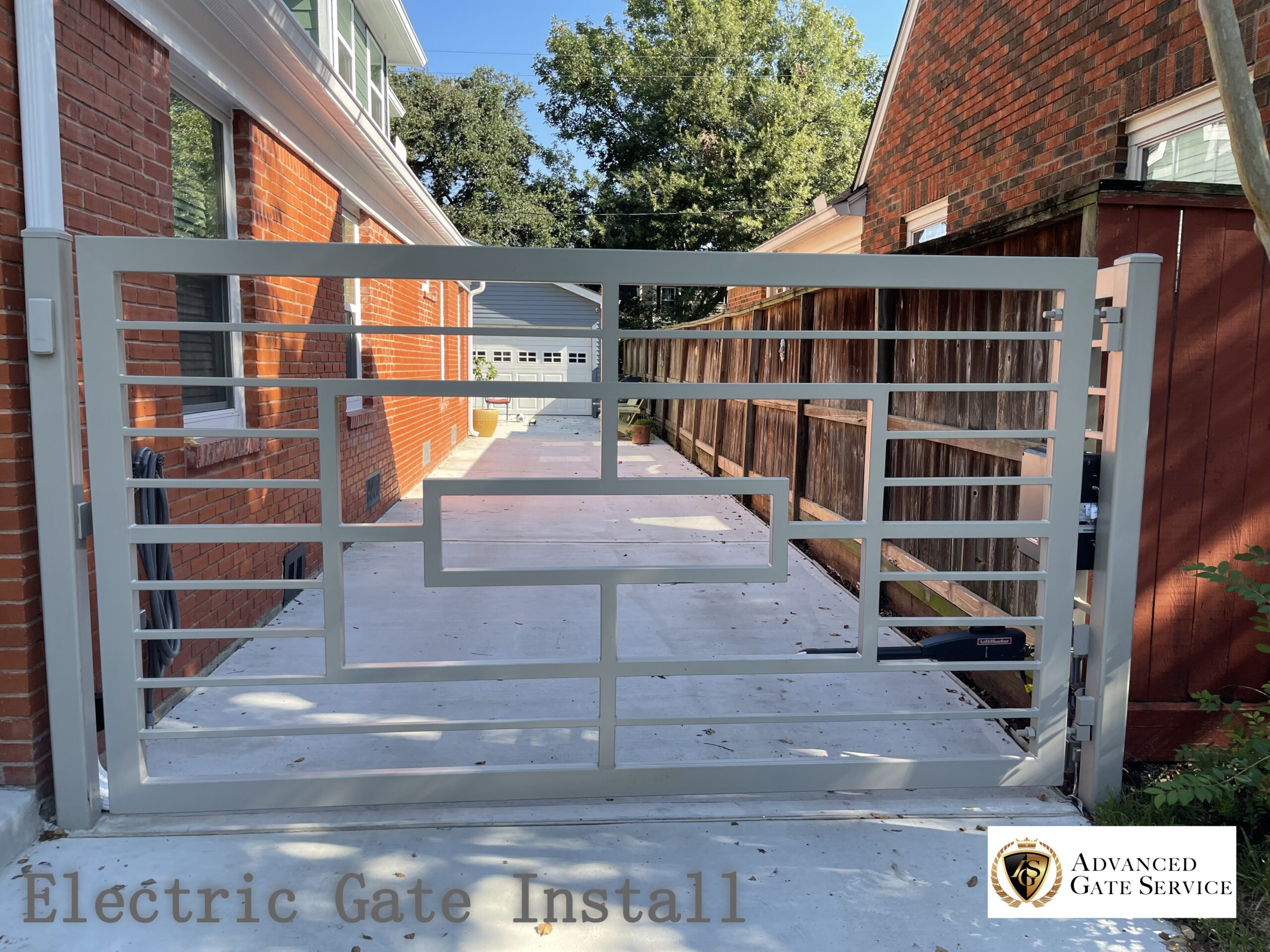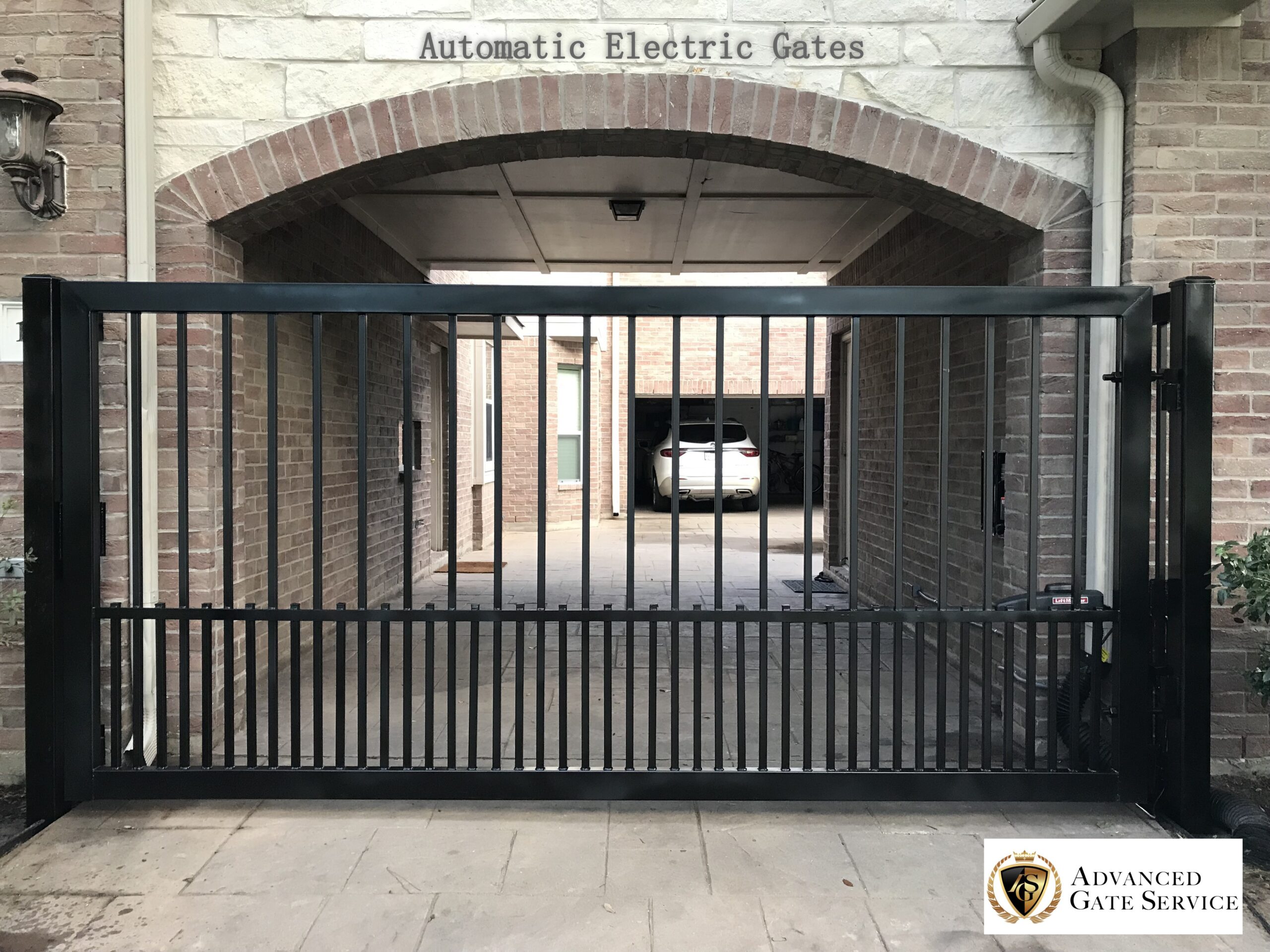 ELECTRIC GATE OPENERS
Slide Gate openers are ideal for homes that have enough space for a sliding gate. This type of opener is chain driven with the chain connecting to each end of the gate with the chain looped through gears for the slide gate motor. This type of gate electric gate opener is known for reliability.

Swing Gate openers are ideal for narrow driveway locations. The gates swing outward to allow traffic to pass through and swing closed to keep the property secure. This type of gate opener is ideal for the flexibility of the locations it can be installed.

Solar Gate Openers are ideal in situations where electrical power is not easily accessible. Solar powered gate openers have gained in popularity these days due to the electric gate being self-sufficient and eco-friendly.
REPAIRING ELECTRIC GATES
Electric gates may stop working properly for many different reasons thus requiring the gate to be repaired. One very common problem Advanced Gate Repair experiences when making repairs to electric gates is a power issue. Did a rodent chew through the electrical wire causing a short? Did battery corrosion cause the wiring to become corrupted? Did a circuit breaker malfunction? Did an electrical surge from a power outage cause a problem? Does your gate or the operator motor have any blockages that is causing the gate to malfunction? If this is the case, the motor or control board may need to be reset. This can be a minor repair at times. Advanced Gate Repair works on all makes and models of access systems, accessories, gates and electric gate openers and we provide dependable and timely services to all our clients.
Advanced Gate Repair provides services throughout Houston including installations and repair services for a wide range of product lines, including automatic gates and access control systems, with a focus on the customer. Our major purpose is to meet our clients' needs in a professional manner, regardless of the scale or scope of those needs. Our goal is to establish a long-term relationship with our clients by removing any worries or concerns and focusing on providing good old-fashioned service in a modern world.
Needing a Professional Gate repair company In the Houston area?
Call Advanced Gate Repair today (346) 224-7720
Need Help with your Broken Gate? CALL US TODAY!