Driveway Opener Accessories
Need Help with your Broken Gate? CALL US TODAY!
Driveway Opener Accessories
Automatic driveway gates come with many different options and accessories for your safety and convenience. Magnetic locks keep your gate from being forced open. Digital keypads have a great amount of versatility when deciding who can access your property. Driveway Gate phone apps are a newer technology that gives homeowners and businesses greater control of who has access to their property. Loop detectors allow for exit of the property as well keeping a gate from closing upon a car causing damage.

Digital Keypads
Digital keypads have many benefits, making them a great choice without having to use conventional locking mechanisms. Some models of keypad locks will be disabled if too many wrong attempts are made to open. Digital keypads help to keep facilities safe and secure when combined with access control systems. Many digital keypads have the capability to have multiple codes for entry making them ideal for controlled entry. Digital keypads also come with the capability of being a wireless setup while others require a hardwire install.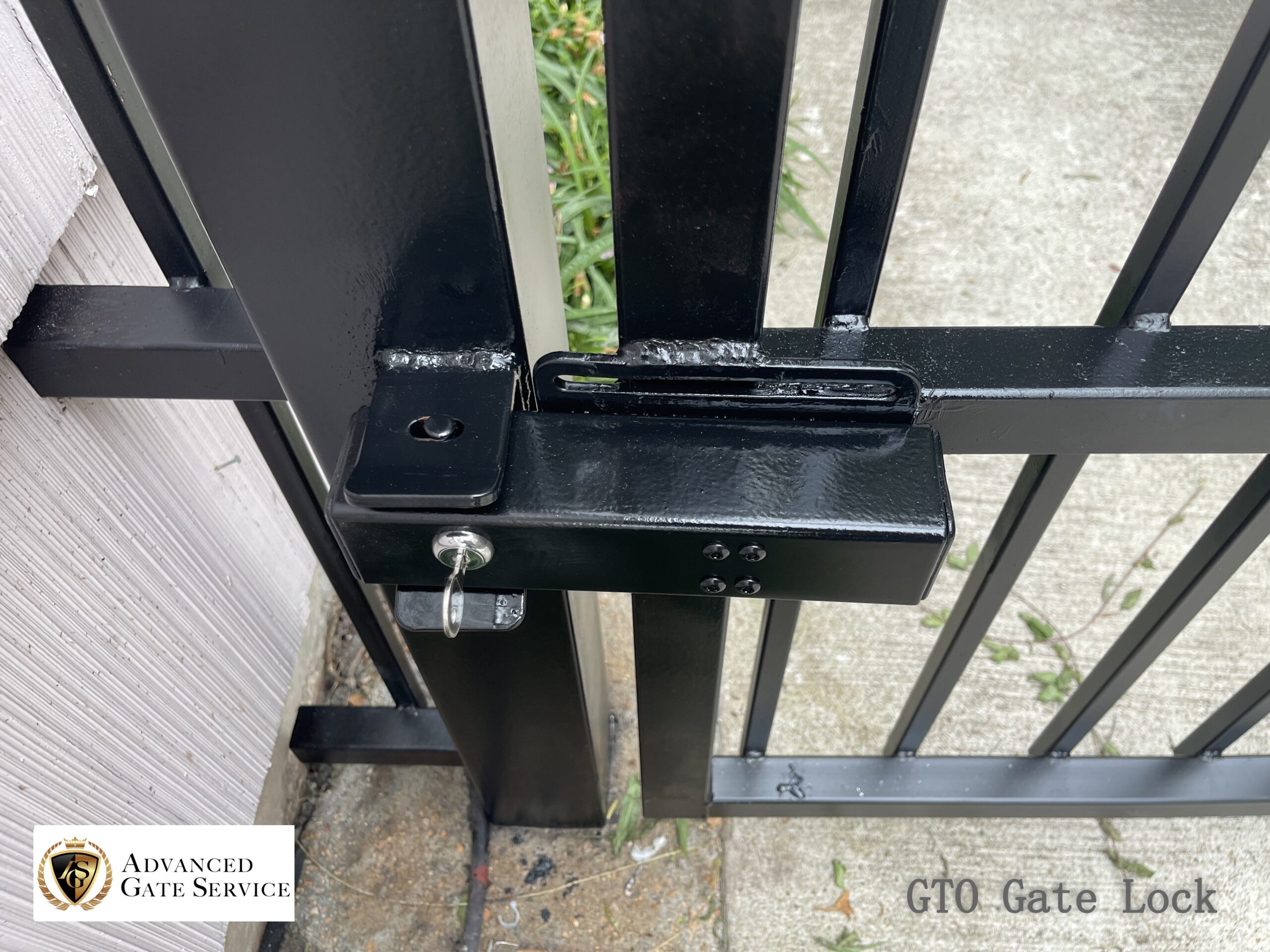 Driveway Gate Phone Apps (MYQ)
A newer technology has come about these days for gate automation. Liftmaster and a few other brands have developed a system whereby a property owner can control their automatic driveway gate with an app installed on their phone. This technology allows for you to come home and open the driveway gate from some distance away to allow for entry without stopping when arriving at your home. This technology also allows for remote opening of your gate for other reasons as well. Perhaps you have guests that are arriving before you get home, a delivery truck that needs access to drop off a shipment, mother-in-law coming over to check on your home while on vacation. As you can see, the phone app has many uses for today's homeowner. Commercial clients can take advantage of the conveniences that this technology allows. Give the team at Advanced Gate Repair a call for a consultation and installation. We will be glad to discuss all the possibilities. 
Magnetic Gate Locks (Mag Lock)
Magnetic Gate Locks are a great choice when extra security is required for a swing driveway gate. Electricity is supplied to the electromagnet which attracts the armature plate and creates a magnetic lock. Gate openers can be forced open when installed without a magnetic lock. The Mag lock makes the driveway gate very secure knowing it is not possible to force it open. Mag locks are very strong when compared to traditional locks. They provide a discreet way of locking and securing the driveway gate. They are also very easy to incorporate into access control systems making them a great choice for any swing gate install. 
Exit Loops
Exit loops are a very important option when planning a commercial driveway gate install. What does an exit loop or safety loop do you might ask? Exit loops is in most cases a wire that has been installed into the concrete driveway and as a vehicle may approach, the loop detector will send the signal to open the driveway gate for safe exit. A safety loop is similar in nature to an exit loop but has a very different role in how it operates. Safety loops are exactly what the name suggests. The automatic gate will not close on a vehicle that is in the path of the gate due to the loop detector communicating to your gate opener that an object is in the gates path.
Needing a Professional Gate repair company In the Houston area?
Call Advanced Gate Repair today (346) 224-7720
Need Help with your Broken Gate? CALL US TODAY!