Need Help with your Broken Gate? CALL US TODAY!
Driveway Gate Timer

Searching for a programmable driveway gate timer for your automatic driveway gate? Advanced Gate Repair is the best choice when looking for a driveway gate company that can plan and install a driveway gate timer for your automatic gate. Our easy-to-use driveway gate timers are ideal for residential, business, and commercial installations. Driveway gate timers are utilized with electric gates and access gates as well to have them open for access at explicit times. They can likewise be utilized to control access on specific days. Utilizing a gate timer to control access can ease the burden on your gate openers so they are not working needlessly and causing wear and tear on your gates and operator systems. One great option of a gate timer is to combine this with a mag lock setup on a pedestrian or security gate. This will allow foot traffic to access the gate during business hours. Driveway gate timers can be integrated with your security system, so you do not have false alarms when your business needs to have driveway gates, security gates and pedestrian gates available for open access when needed. A good timer allows for your gate to be programmed to allow full access during specified hours and when its time to secure the gates your timer will close the gates for non-business hours. When you call Advanced Gate Repair, a consultation with our experts will have you in good hands. We can combine different elements of gate access, security, and convenience to design exactly what is needed. Driveway gate timers, access control, gate openers are just some the option available for your home or business.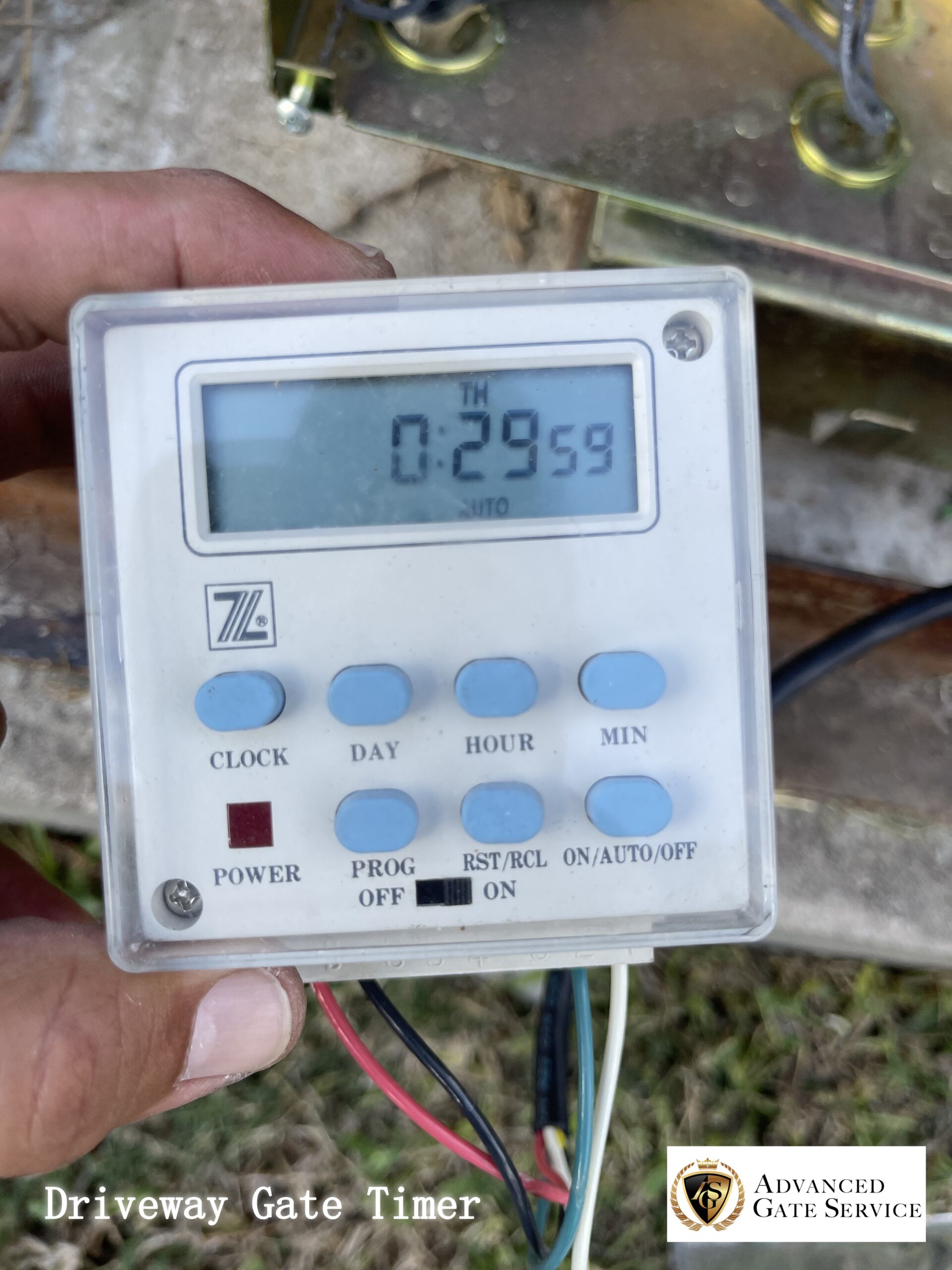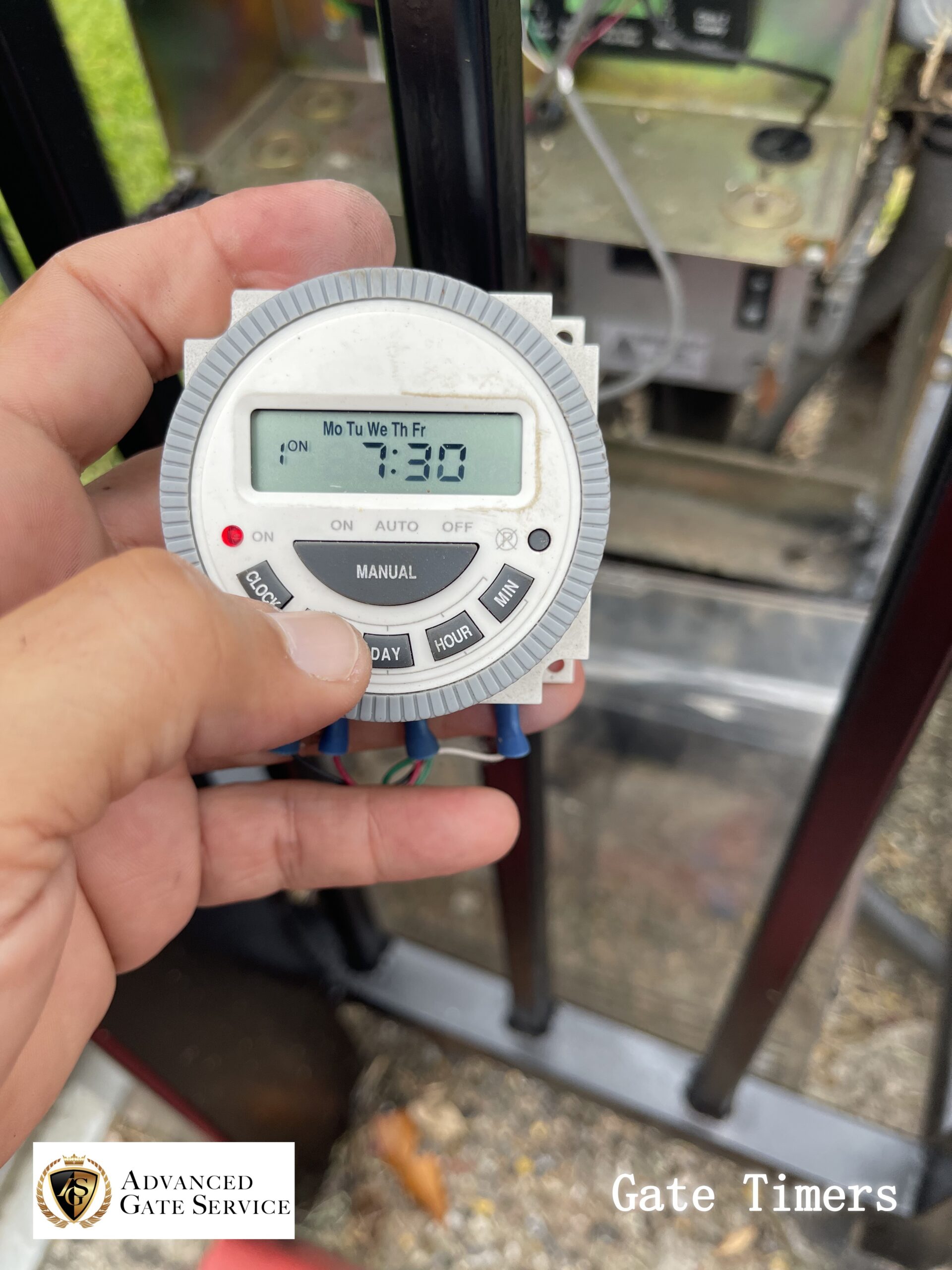 Digital 7 Day Timers
A 7-day timer is easy to use for a wide range of control applications. Multiple events can be programmed for each day.
You will have a choice of a 12-hour, or 24-hour format and the timers work well with 12V and 24V systems.
With a gate timer's flexible capabilities your property can be opened for access when you need it and secured when you are closed.
Driveway gate timers that are used to control and regulate the times the gate will be open and closed can pay for themselves in several ways.
They reduce the amount of wear and tear your gates and gate openers are subject to, and they also allow easy and efficient access to your property during business hours.
When you want to utilize the most out of your security gates, a driveway gate timer is a great investment and definitely the best way to go.
Give Advanced Gate Repair a call to have a driveway gate timer professionally installed on your automatic gates today!
Applications 
Timed access for secure entry/exit 

Magnetic door locks and electric strikes 

Indoor/outdoor lighting 

Security alarm systems
Needing a Professional Gate repair company In the Houston area?
Call Advanced Gate Repair today (346) 224-7720
Need Help with your Broken Gate? CALL US TODAY!