Commercial Driveway Gates
Need Help with your Broken Gate? CALL US TODAY!
Reasons to Install a Gate on Commercial Property
When you think of privacy and security for your business, you may want to think about installing a commercial driveway gate. There are many styles of commercial gates to choose from with numerous options to make sure your driveway gate is secure. The goal is to design and install a driveway gate system that fits the needs of our clients. How do you access the property and equally important how you exit the property? Advanced Gate Repair works with our clients to ensure we understand their requirements and exceed their expectations.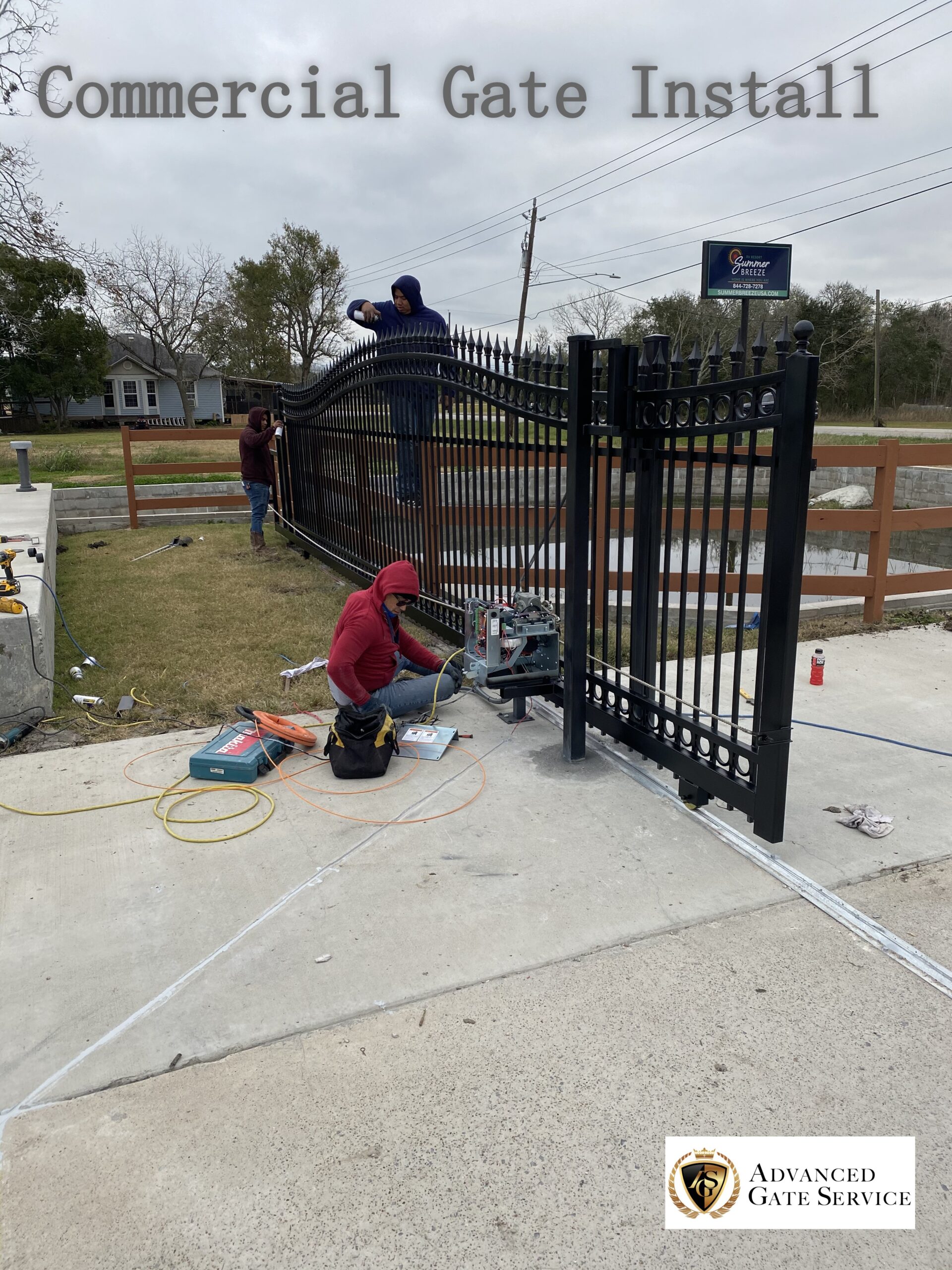 Controlled Access
Technology has allowed for commercial driveway gates to become very efficient in helping secure your business property. Adding a security system, wireless telephone entry or intercom are great ways to control access to your property. Keypads and proximity card readers are another great option for your commercial gate installation by Advanced Gate Repair. These systems restrict access to the business premises when it is necessary. They help to ensure that only the visitors or employees that are allowed to access the property to be able to enter. The purpose of building commercial fences and gates is to protect the access and security of the business. Advance Gate Repair will first assess your requirements and needs before recommending the best solution for your business.
Where are Commercial Entry Gates Installed?
Commercial gate installation is mostly found at hotels, businesses, industrial locations, and self-storage facilities. The usage of controlled access system allows limited access to the facilities. Due to the high frequency usage of commercial gates, it is very important to select a company such as Advanced Gate Repair. Design, fabrication, and installation of your commercial driveway gates using top-quality materials and first class craftmanship is what you can expect from our company. Your driveway gate system will operate efficiently, with no disruptions. We understand how important it is safeguarding your property and protecting sensitive and valuable merchandise. Without commercial security gates, you put yourself at danger by allowing anyone onto the property. Your company's security is first and foremost and contacting us to plan and install your gates is a great step in the right direction.
Commercial Swing & Slide Gates
Advance Gate Repair specialises in the fabrication and installation of commercial and Industrial gate systems. We custom design and fabricate slide gates and swing gates for your commercial property. We use top-notch materials, to ensure the quality if every gate we install. We can custom make just about anything you need to safeguard your property. Give us a call to discuss your requirements for your business.
Commercial Gate Service & Repair
Gate repair is a highly specialized sector that uses many different brands of electric operators and actuators. You need someone who is not just a qualified technician to ensure that your system is operating properly, but also someone who has the equipment and skills to build or chain-link, wood, or iron gates. This includes the ability to locate quality replacement parts for your gate.
We not only service and repair commercial gates, but we also design, build and install nearly any type of new commercial gate you may require.
We can build just about any size or kind of gate your business requires. We manufacture and install swing gates, slide gates, and cantilever gates. Our highly skilled staff and experts are ready to assist you with your commercial gate project.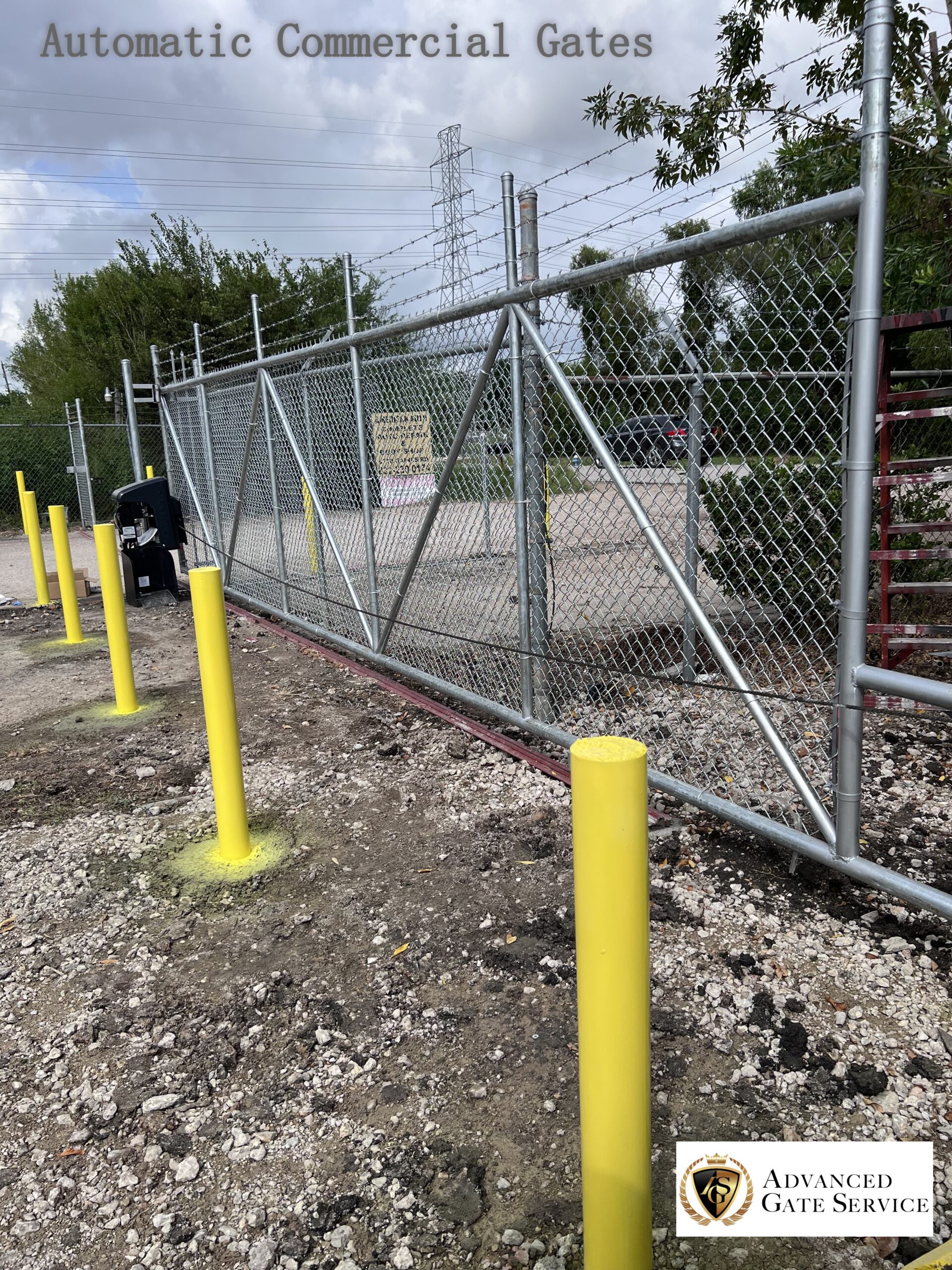 Needing a Professional Gate repair company In the Houston area?
Call Advanced Gate Repair today (346) 224-7720
Need Help with your Broken Gate? CALL US TODAY!