Need Help with your Broken Gate? CALL US TODAY!
Breezeway Gate Installation
Advance Gate Repair designs and fabricates many different custom breezeway gates. A breezeway gate or fence can be installed at the front or back of a house dependent upon the layout of a property. A breezeway gate installation allows for innovativeness and individual taste and style while providing additional security to your home. We can do custom heights and designs according to your requirements making for a gate that is aesthetically pleasing at the same time. 
Advantages of a Breezeway Gate
A breezeway gate is so much more than just a fence that connects the area from your garage or carport to your home. A breezeway gate allows for your home to remain safe when accessing your garage along the path from your home. You can add security options to this fence and gate combination to have better security still.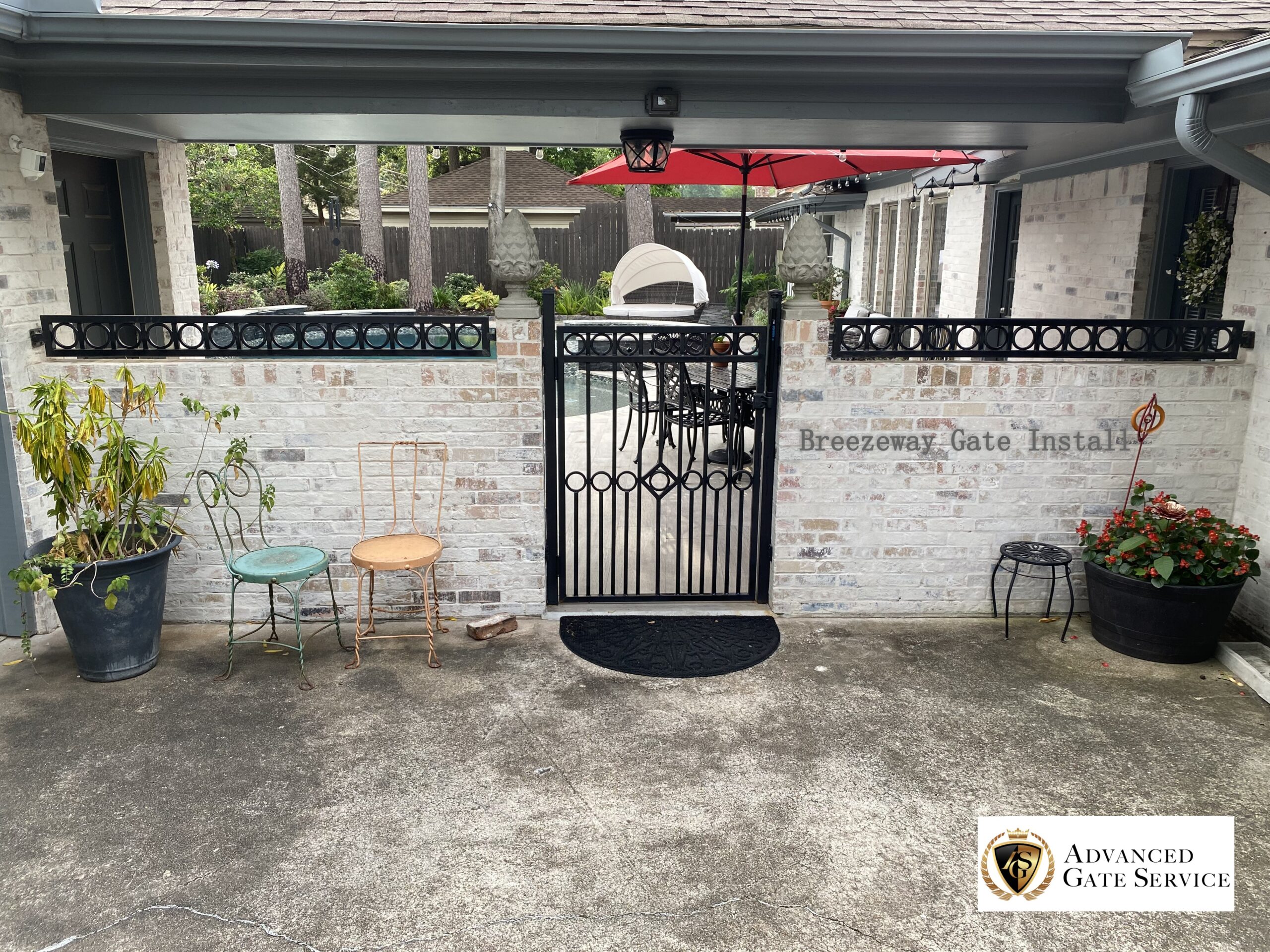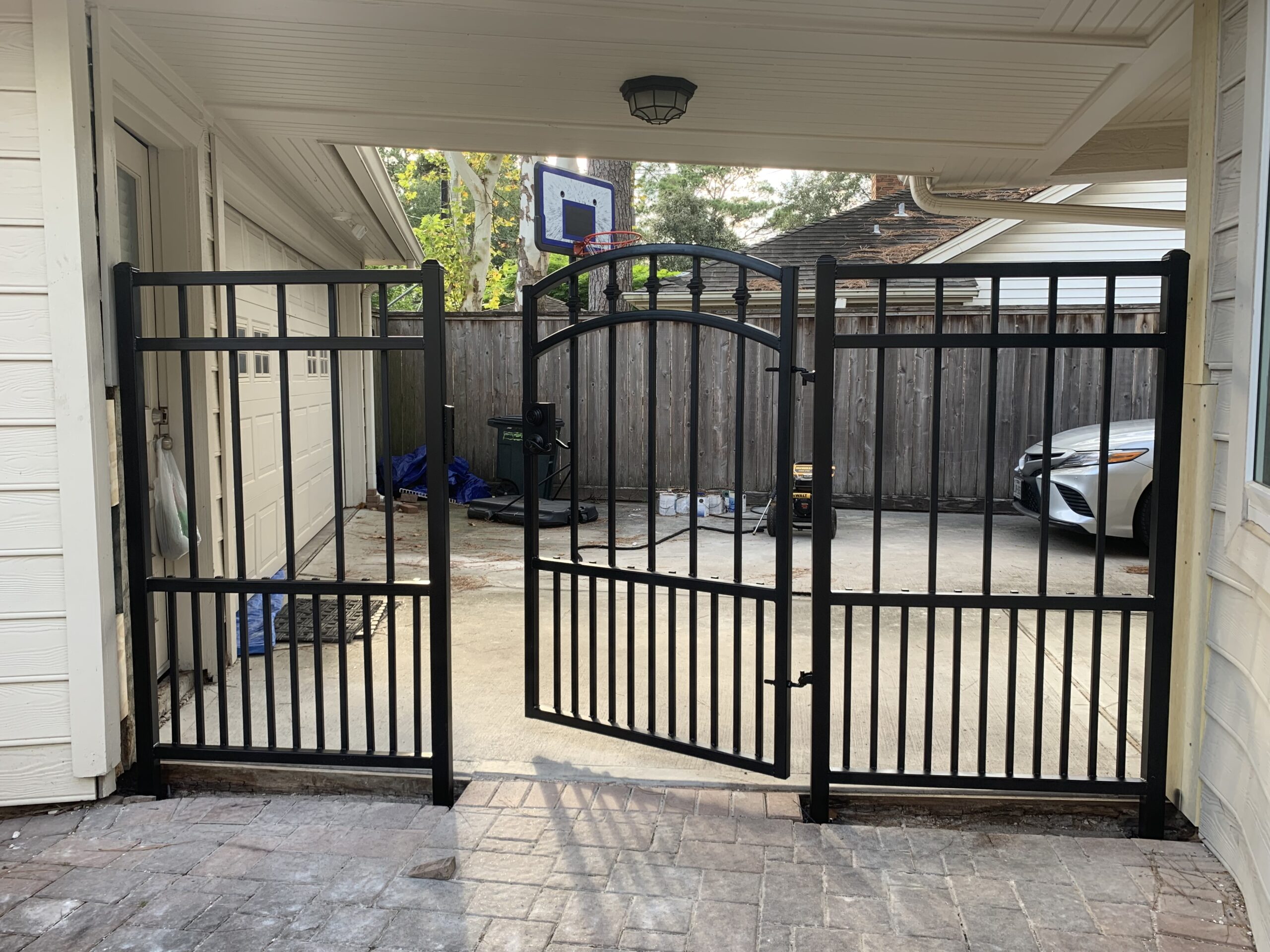 Increased Value
One more motivation to build a breezeway gate is your homes curb appeal increases when you have a beautiful wrought iron fence and gate connecting your living areas to compliment your home. Many breezeway areas have a covered roof that connects the area and what a natural location to add your breezeway gate and fence to your home. Many clients add a double deadbolt lockset for additional security.  
Living Space
Providing extra space, a breezeway gate is an incredible addition to allow your kids the freedom to play without worry. A breezeway gate can also do double duty for clients that have pools in their back yard. The breezeway gate can be built to meet local codes and equipped with the locksets that are necessary for pool safeguards. A breezeway gate and fence allow for families to enjoy the space of their yard while having a safe feeling as well. Breezeway gates do a great job of serving more than need for your family. 
Covered Porch 
Breezeway gates and fence also serve the purpose of enclosing a covered porch area as well. Imagine having a nice, covered porch area and being able to secure the area with a breezeway gate. The added space brings added value to your home in addition to the convenience you will experience as well. Your family will have peace of mind sitting on the back porch with a nice breeze after a long day.
Garden Gate
Breezeway gates and fence also known as garden gate to some clients. Many people enjoy gardening and what is the best way to keep kids and pets out of the garden area than having a garden gate. Garden gates can be designed to completely compliment a home and the garden area as well. Many people treasure this area of their home. Wrought iron makes for a nice suitable material for a garden gate as it holds up to the weather and other form of wear and tear than most materials you can think of. Give the experts at Advanced Gate Repair a call for consultation and see what can be possible for your home adding value and serving a very useful purpose at the same time.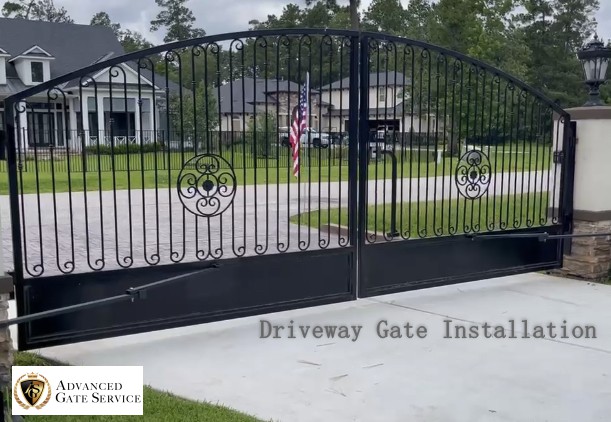 Needing a Professional Gate repair company In the Houston area?
Call Advanced Gate Repair today (346) 224-7720
Need Help with your Broken Gate? CALL US TODAY!